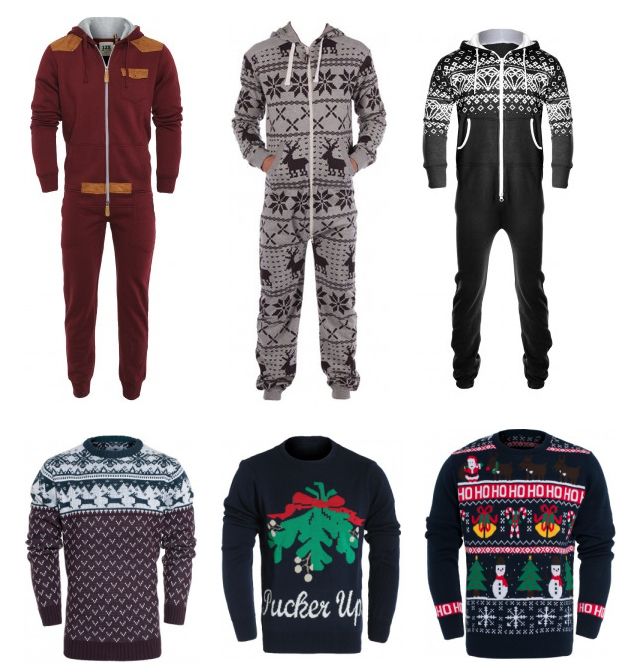 Men are always the hardest to buy for, whether it's a boyfriend, brother, dad or just a friend - they're so bloody fussy! With women, it's easy but I find myself worrying for weeks before Christmas about what I'm going to buy for the men in my life. My brother used to be content with a Beano annual but I think at 22, he's a bit too old for that now.
As we had such a bad winter last year (it was still snowing in March!) and the price of gas has gone up, I thought it would be a good idea to have a look at a few winter warmers to get some gift ideas for Christmas. I know it's a bit early but for most people, there's only two paydays left until the big day so it's time to start getting some ideas!
I know my 15 year old cousin is a big fan of his onesie and I think that secretly, my brother would like one too. I lived in mine last year, they're so warm and cosy. I've found some great
cheap mens onesies for winter
, which will keep those miserable men warm during the colder months. I really love the reindeer print one I featured above. If I didn't think it would drown me, I'd definitely be buying it for yourself.
If you think you can't get away with buying a onesie, there's also a great selection of
cheap mens Christmas jumpers
. Every year I say I'm going to buy myself a Christmas jumper but I never get round to it before they sell out. This year, I'm going to get in there early and make sure I buy one. How cute is the snowman one I found?