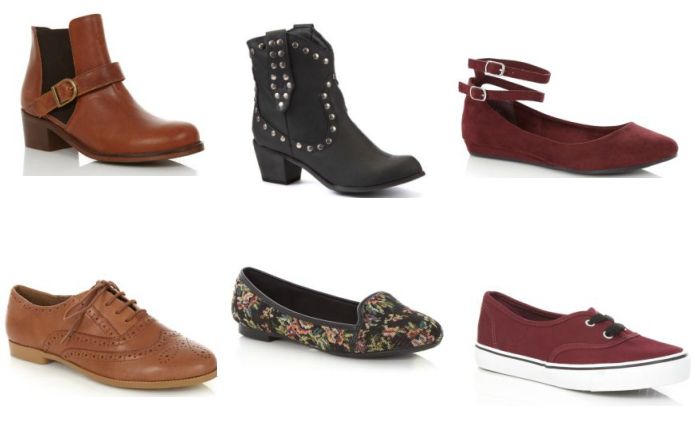 To me, autumn is all about browns and the colours of fallen leaves. It's my favourite time of year and I always look forward to layering up with chunky cardigans, scarves and a winter coat and getting my favourite boots out for another season. This year my winter shoe collection needs a serious overhaul as it's been a few years since I've really splashed out on footwear. I've put together an autumn footwear wishlist to show you a few of the pairs I'm lusting over at the moment.
New Look is always the first place I look when I'm after shoes as they always have such a wide variety at great prices and they're always great quality too! Real leather brogues for £24.99? You can't argue with that! I also love that I was blessed with small feet so I can fit into the teens shoes as well because they have a
fantastic selection of plimsolls
.
There's a bit of a theme going on here with the tan leather, boots and the gorgeous oxblood shade. I think my favourite pair is the tapestry slippers though. They'll be perfect with a pair of skinny jeans before the weather gets too cold to go without socks.
What are you going to be wearing on your feet this coming autumn?