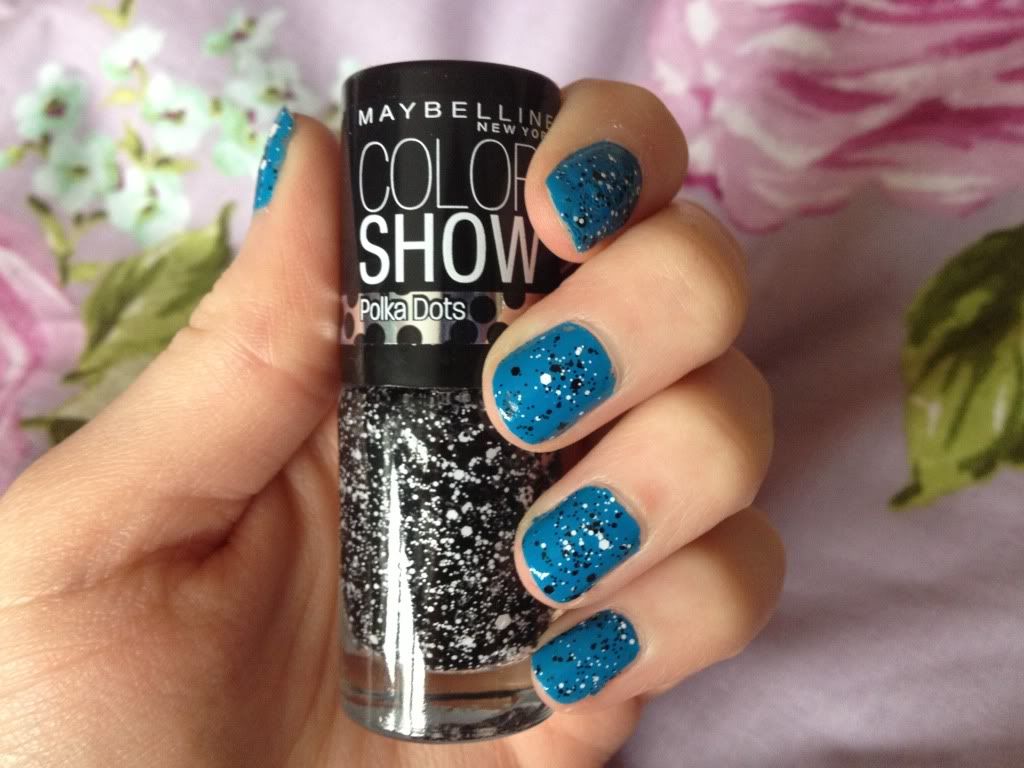 Maybelline Color Show Polka Dots in Chalk Dust £2.99 (currently on buy one, get one half price) available here
I picked up both of these nail polishes while I was on holiday last week. I'd been after a nice blue polish for a couple of weeks after I realised that I actually didn't own one. I thought I'd give Sinful Colours a try as they're great value at just £1.99 and have such a great range of colours. I was very impressed with the shade I picked up, it applied like a dream and was opaque after just two coats.
I was very impressed with the Maybelline top coat. I'd been after the L'Oreal version for a while but it was always sold out in every store I've been in. However, this version is bigger, cheaper and I've seen fully stocked shelves! I applied just one coat over the top of 'Why Not' which dried super quick and lasted a couple of days before any chips appeared. Even now, 5 days later, only my thumb nails have chipped. I imagine with a decent top coat, I could get at least a week out of these!
I love the combination of these two colours and I can't wait to try out the topcoat over other polishes. I'm thinking of trying it over a grey next, what do you think?