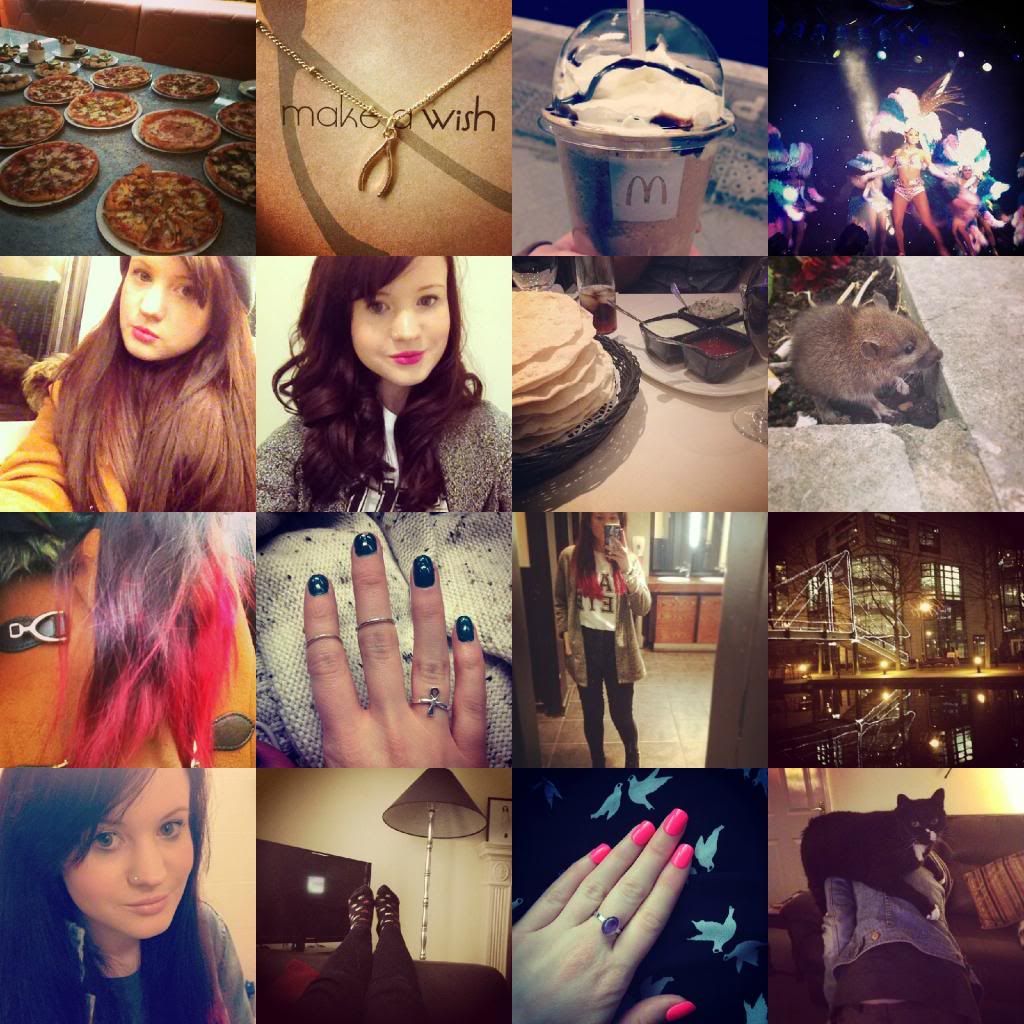 Pizza Express at the Merry Hill event - Topshop lucky horseshoe necklace - I'm completely obsessed with the new Mocha Iced Frappes from McDonald's - Lady Boys of Bangkok in Derby - Spending my life on trains - Had my hair cut at Umberto Giannini - Curry and a catch up with my friends from Sixth Form - I caught a vole who wandered into work and released him amongst the flowers - I dip-dyed my hair - The Bohemian Collective above knuckle rings from the #AXCircus event - My outfit for the #BrumBloggerMeet - Cocktails by the canal - Trying out some new make up - The world's tiniest sofa - Trying out imPRESS nails - My cat bloody loves me
January and February were really crap months for me and I spent a lot of the time being completely miserable. March and April however, were a lot nicer and I was a million times happier. I went to an event in London with Sara, we hosted our #BrumBloggerMeet, I spent a lot of time in Pitcher and Piano drinking golden mojitos and I've made a couple of great new friends.
May is going to be another good month I hope. I'm seeing Lana Del Rey next week, then I'm away for a few days and I'm seeing Muse in a couple of weeks time! I've also got a lot of shifts at work so I'm getting closer to paying off my bastard credit card!