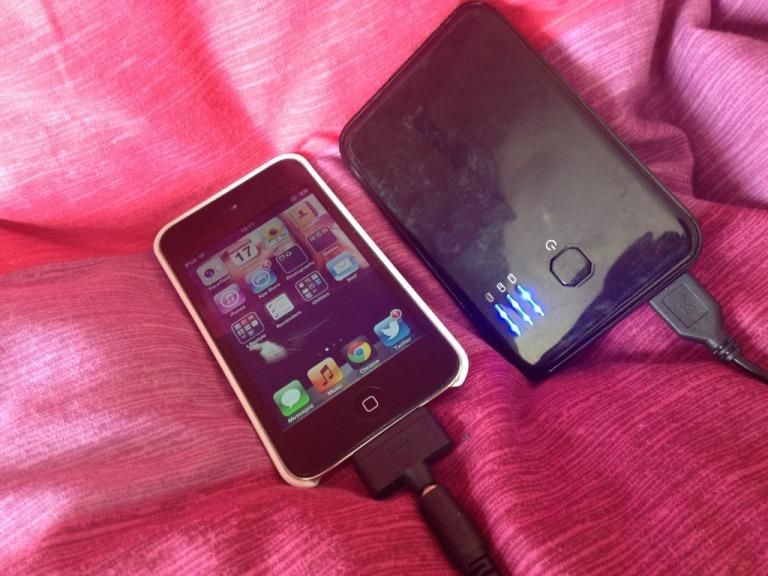 (So sorry about the fingerprints on it, they won't bloody come off!)
Anyone who's got an iPhone knows just how awful the battery life is. Especially if, like me, you're constantly refreshing Instagram and Twitter. My battery never ever lasts a whole day and if I'm going to be out for long periods of time, I've got used to turning my phone off for most of the day, just in case. Thankfully,
Chloe
told me about this portable phone charger that she bought on eBay so I had a search and found it for only £11.99. I bought it straight away and it arrived two days later, which is fantastic service considering it was free postage!
The charger comes with a wire and several different adapters that will fit almost every phone or device including iPads, Kindles and mp3 players. It's really easy to use, you just need to charge it from your laptop using the USB adapter and then when you're ready to use it, choose the right adapter for your phone, plug it in and press the on button! It charges almost as fast as an official iPhone charger and I've found that when it's full, I can charge my phone twice which is great for when I'm spending a long time away from home and my phone
and
iPod dies on me. It's small enough to fit in my handbag and I can't be without it now!
This little device is definitely worth a buy, especially at under £12!