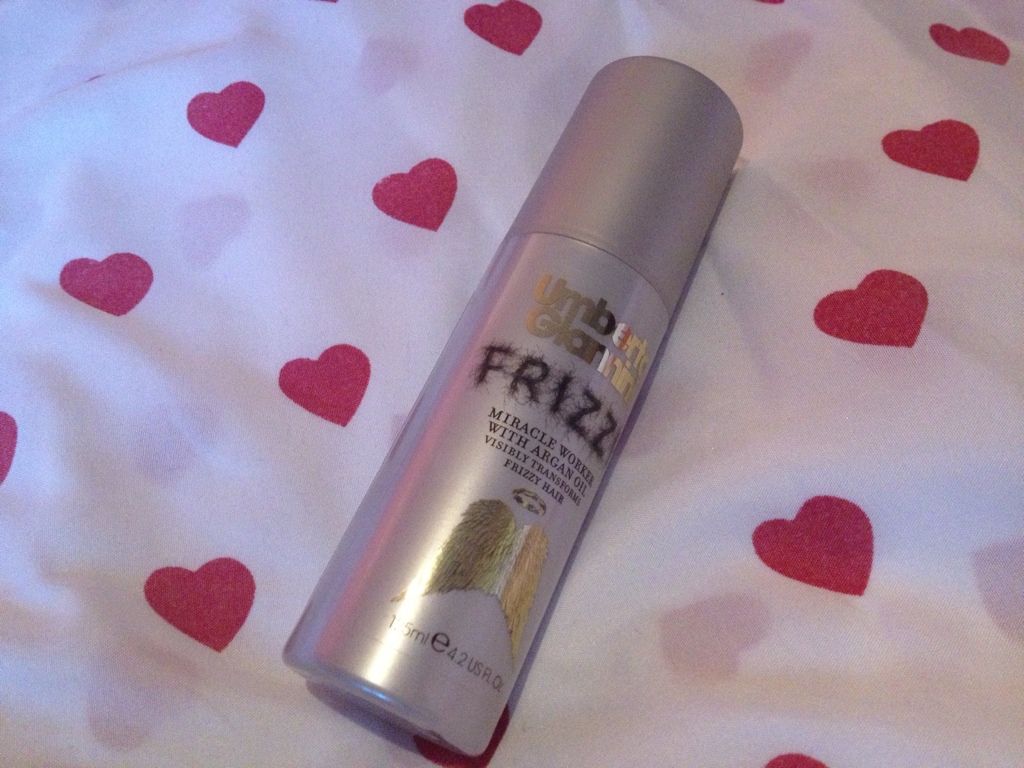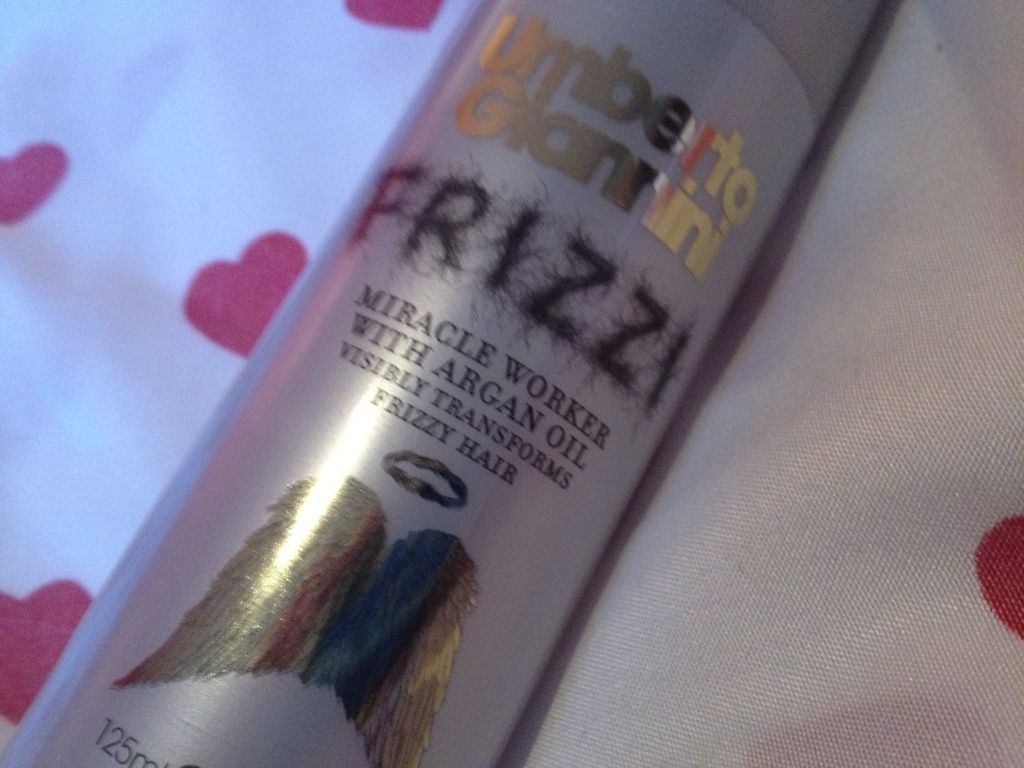 Umberto Giannini Miracle Worker With Argan Oil* - £6.99, available here
"Our salon formula of this ancient hair repairing remedy and silicone blend leaves hair protected, supple and full of softness and shine. Our customers say 'pure genious in a bottle!' Perfect for dry, rebellious hair."
I received this product in my goody bag after I attended the blogger's event at the Umberto Giannini salon in Selfridges, Birmingham last month. You can read more about the event
here
. The stylist had used it on my dry, damaged, frizzy hair and recommended it to me.
I'd never used any Umberto Giannini products before; there's no reason why not as they always seem to be on offer in Boots, I just tend to sway towards other brands. At the event, I learnt that each range has it's own scent and I must say that I'm really impressed with this one. 'Frizzi' is the newest range of products from Umberto Giannini and is designed for dry and frizzy hair like my own. I apply the oil to the ends of my hair when they're damp,just before blow drying and if I start to get a bit frizzy a day or two after washing, I'll apply it to the ends of my dry hair too. I've found that my hair has been a lot smoother and easier to style since I started using this, even if I don't blow dry it and I just leave it to air dry, I don't end up with a big poofy mess on my head like I used to. The scent lasts on the hair too, which is great as I love it.
I now want to try the rest of the 'Frizzi' range, especially the shampoo and conditioner which are currently on offer at
Boots
at two for £8. I was also so impressed with the salon that I've booked myself in for a cut and blow dry in a couple of weeks which I'm really looking forward to. I rarely get my hair done professionally!