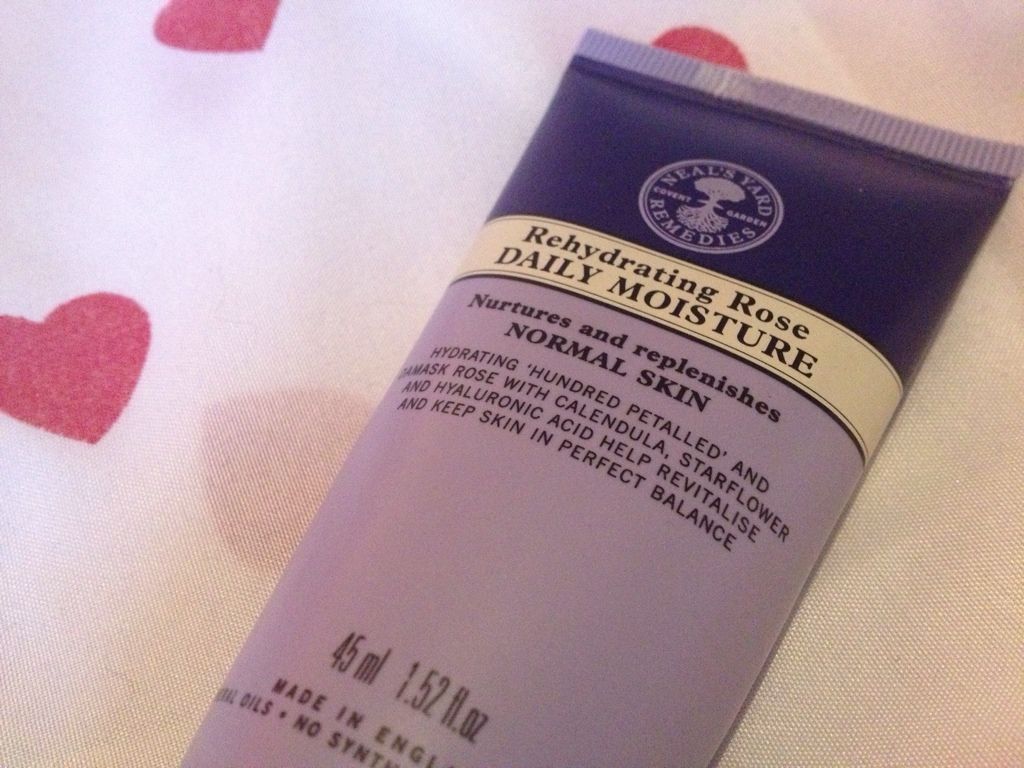 "Softens and replenishes NORMAL and DEHYDRATED skin.

Hydrating 'Hundred petalled' rose extract and damask rose oil soften, smooth and help restore skin's natural radiance in a light, easily absorbed, antioxidant-rich lotion."
I got this moisturiser in a Glossybox last year and it's been sitting in my drawer unused while I finished up my other skincare. During the summer, I don't usually use a moisturiser in the morning, just at night after cleansing and toning. However, during the colder months, my skin needs a bit of extra moisture as it has a tendency to get tight and dry on my cheeks, forehead and around my nose.
I apply this every morning after I've washed my face and the lightweight formula sinks in almost straight away, meaning I can apply my foundation soon after. It acts as a great base for my make up and I've found that my foundation lasts a lot longer since I started to use this moisturiser in the mornings and my skin feels hydrated throughout the day and I've not had any horrid dry patches like I usually would. There's also a gorgeous fresh rose scent which isn't too overpowering but is enough to lift my mood in the morning.
Once I've finished this tube, I will definitely be looking to purchase the full size bottle and I'm now also interested in trying more Neal's Yard products.