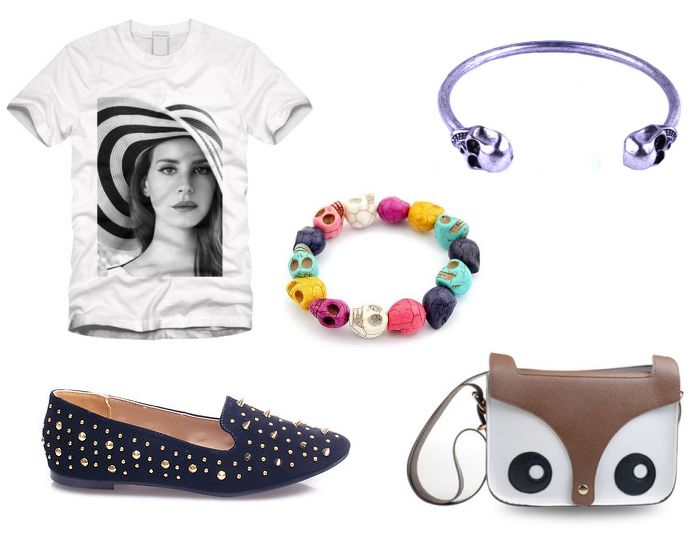 It's been a couple of weeks since I last did an eBay wishlist. I thought I'd give it a rest over Christmas and New Year while everyone's feeling a bit skint after buying presents. I hope you all had a good Christmas if you celebrate it and had a happy New Year.
There's not much on my wishlist this week as I'm trying to save a bit of money this year to pay off my credit card. However, I can't help lusting over this Lana Del Rey tshirt. I've been obsessed with her since the end of 2011 when I first heard Off To The Races and Born To Die and I'm going to see her in June which I'm so excited about! Skulls are everywhere at the moment and I think these two bracelets would make a great bit of arm candy - plus they're loads cheaper than the ones I've seen in Topshop and Claire's Accessories. I still haven't jumped on the studded/spiked shoes bandwagon but at only £8.99 you really can't say no to this gorgeous pair, can you? I've seen this bag on a couple of other blogs and I've found myself thinking about it a lot recently.
What's on your ebay wishlist? Let me know if you buy anything off mine!