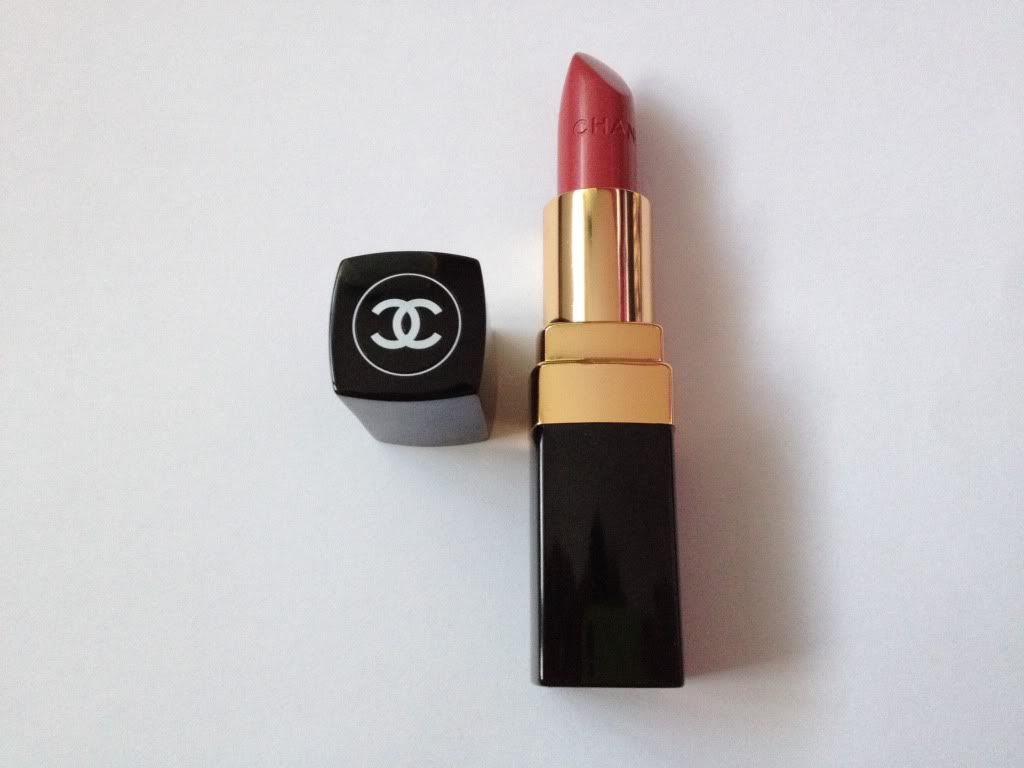 For as long as I can remember, I've wanted a Chanel Lipstick. I even mentioned it in one of my
very first
blog posts.. and after looking back at that, I'm shocked to see that the price has gone up by a whole £3 in the last two years! Anyway, I finally got my hands on one at Christmas time when I received some Christmas money off my grandparents. I went into Boots bright and early on a Saturday morning (8:30am!) and headed over to the Chanel counter. Unfortunately, there wasn't anyone to assist me so I had to go over to the fragrance department and ask them for some help. The girl who served me, didn't seem to know what she was doing and when I asked to try two different lipsticks (this one and Mademoiselle), she just handed me one lipbrush and expected me to do it myself. So, I only ended up trying this one on and while I liked it enough to buy it, I would have also liked to have tried on Mademoiselle.
Orchidee is a coral toned pink which glides on the lips easily, giving a great colour pay off and has good staying power. This looks great with my complexion and hair colour and I believe it would also look great on any skin tone. It's very subtle but is also a very sophisticated colour , so would be great for work. There's a hint of shimmer, but not too much but it really helps to brighten up your complexion.
I have found myself wearing this lipstick a lot since I got it, mainly to work (because that's the only place I ever go nowadays) and I've had quite a few compliments on it. I always feel a bit posh getting it out and reapplying it on the train. After trying this, I definitely want to get my hands on Mademoiselle which looks like the perfect pink for me.
What do you think of Chanel lipsticks? Do you own any?