This is my entry for the giveaway that the lovely
Michelle
is hosting along with New Look. The deadline is 12pm tomorrow and I've had these items sat in my New Look online basket for a couple of weeks but forgot to make this post, so I had to put this together super quick! Please bear in mind that I haven't been on holiday abroad since I was 11.. which was 11 years ago! So I have no idea what 'normal' poolside attire is!
Anyway, enough gabbing.. onto the five outfits!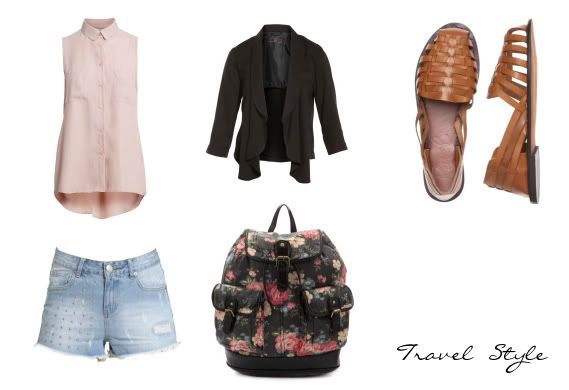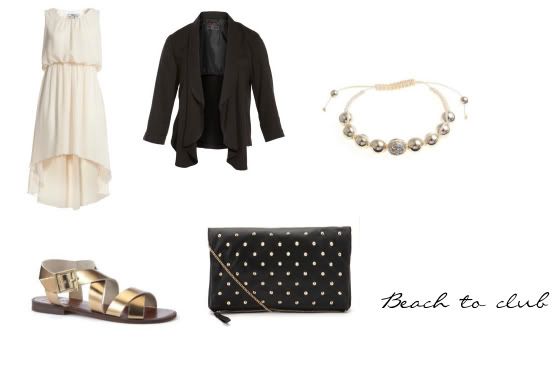 Black Blazer, Pink Sleeveless Shirt, Tan Sandals, Gold Sandals, Floral Backpack, Black Studded Clutch, Denim Studded Shorts, Ombre Bikini Top, Ombre Bikini Bottom, Floral Skirt, Embellished Bikini Top, Diamante Friendship Bracelet, White Grecian Dress, Clear Tote Bag, Floral Maxi Dress, Sunglasses
I chose to use the same items in a couple of different outfits as that's what you'd tend to do on holiday anyway and I kept jewellery to a minimum as I hate wearing it in the heat! As I'm loving the studded trend, I chose the denim shorts and the clutch bag which are two staple items for any holiday! I chose two pairs of sandals, one pair is quite casual and the other pair is more dressy. The gold ones go perfectly with the white grecian dress which will also look amazing with a tan, as will the floral maxi dress. The two bikinis I chose are also bang on trend with the ombre and the embellishments. The black blazer is great for the chilly nights in Ibiza as it's an island and can get quite windy.
What do you think of my entry? Am I in with a chance?