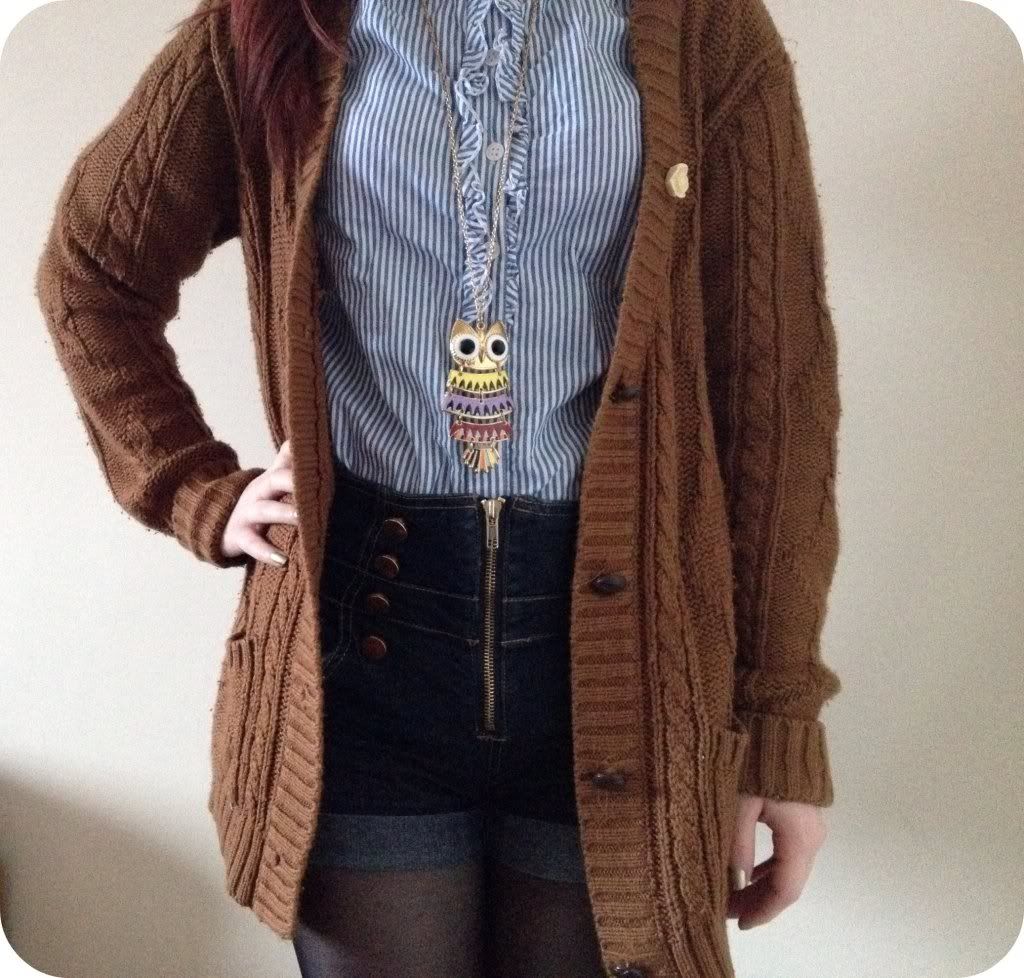 This shirt is about 5 years old but I rediscovered it when I was at home for Christmas. I used to wear it all the time with black skinny jeans and a black cardigan for sixth form but I got a bit bored of that because it kinda felt like a uniform after a while. It's nice to be wearing it again with different items, it feels like it's new!
I started back at uni again today. I only have 8 weeks to do my dissertation so the pressure is on now. Luckily, I have a lot of things to look forward to over the next couple of months to keep me sane! I'm going to the
#ZOMGbloggersbash
on the 30th, probably going to
TOWIB
on the 11th February, then there's
#LDNlunch
on March 3rd. Non-blog related, I'm also going to see Florence + The Machine twice in March and Coldplay at the end of May. I also booked a holiday last night for me and my boyfriend. We're going to the Isle of Wight again in June which should be lovely.
Are any of you going to
TOWIB
? I don't really know anyone who is going and I'm a bit nervous about it!Let me know if you're going to
#ZOMGbloggersbash
or
#LDNlunch
too.