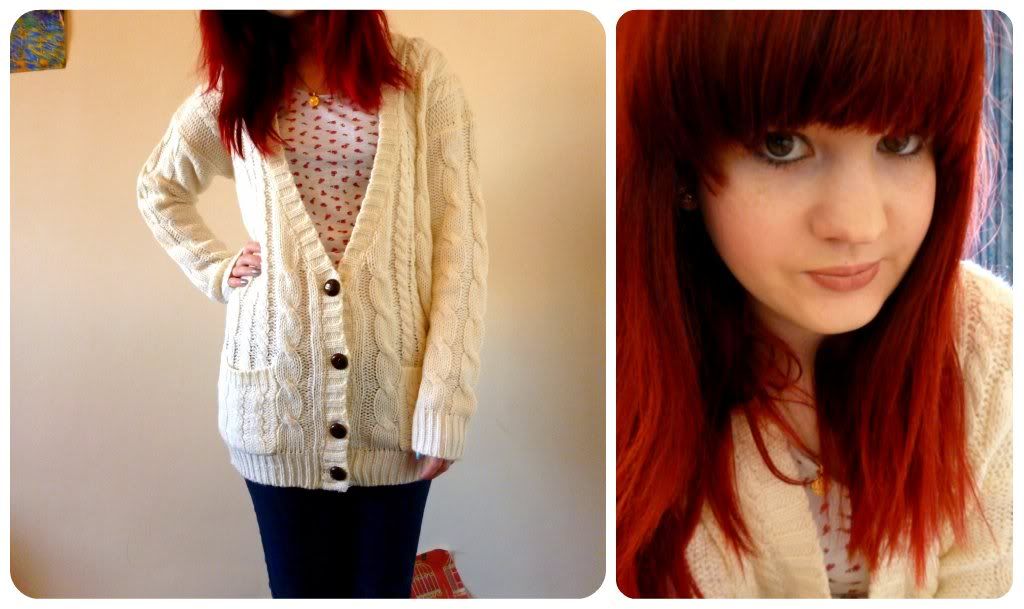 Long Sleeved Tee: Primark
I needed a bit of cheering up today after I had a little accident at work yesterday where a locker door fell on my back and has left me bruised and in pain. I also had my implant cut out of my arm this morning so that's feeling tender and I have to keep it bandaged up for a couple of days. So.. I went in to Primark looking for something to treat myself to and I found this cardigan for a bargainous £12! It's a little bit big but it's a size 8 and knowing Primark knitwear, it will shrink in the wash anyway. It's just like my brown New Look one but half the price.
I'm absolutely exhausted so I'm going to spend tonight catching up on Parks and Recreation and watching this week's Waterloo Road while the boys watch football (yawn!) I hope everyone's having a good evening. I can't believe it's the middle of the week already! Only 4 days until my phone upgrade now. Has anyone else got the iPhone 4s? What do you think of it?