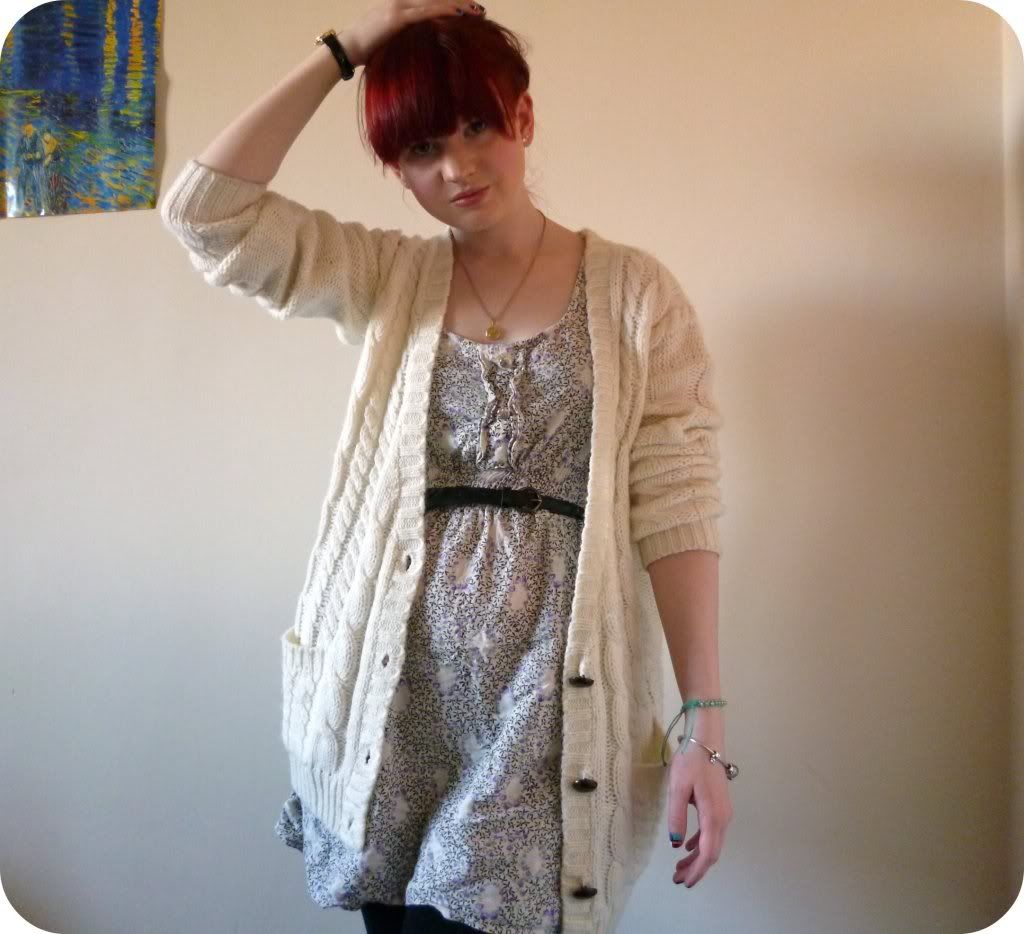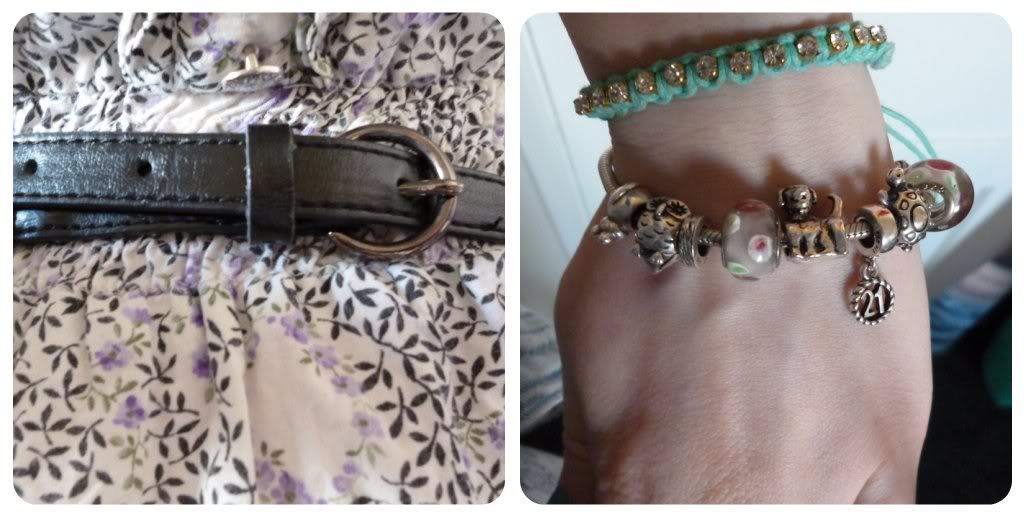 Bracelets: Pandora & Primark
Rubbish photos but they were the best of a bad bunch I'm afraid. I managed to pick this dress/tunic up a couple of weeks ago for just £1. It's so comfy and is great for lazy days. My local Primark has been good to me recently as you can probably tell from the entirely Primark outfit I'm wearing today! I'm looking forward to payday.. I predict a small shopping spree!
I haven't done much today. I've just been sat around feeling grotty (yet another cold, thanks crappy immune system!) and finally getting on with some uni work whilst listening to
Ceremonials
. I skipped my lecture due to lack of sleep/feeling like death but I think I've more than made up for it with all the work I've managed to get done. I realised today that I have just over three weeks to complete four assignments. Third year sucks.
On the bright side, I ordered my iPhone 4s on Sunday and it should be available to collect either tomorrow or Friday! I can't wait to finally have a decent phone, I've been using my massive old Blackberry for far too long. I've already gone a bit mad and bought a few iPhone cases. Hopefully they should be arriving soon too.
I'm going to spend my evening doing a bit more work and then hopefully I'll get an early night. I'll be doing a little giveaway over the next couple of days too, so keep an eye out!