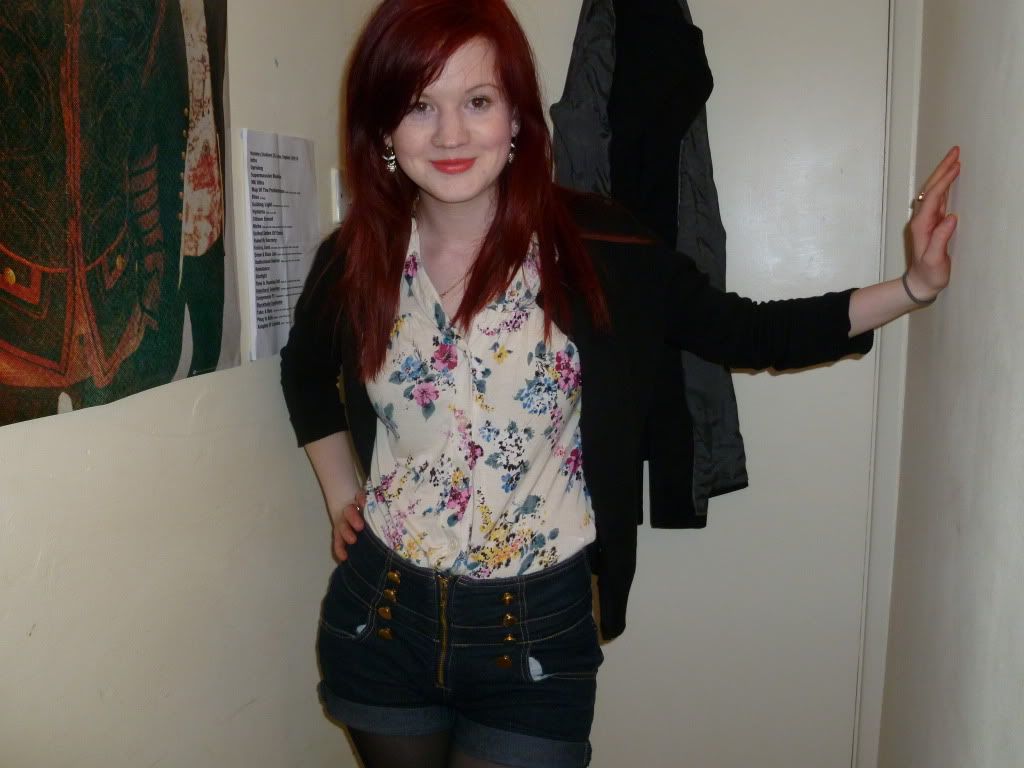 Sleeveless floral shirt: Primark
Shorts: New Look Kids
Cardigan: Primark
Yet another outfit post featuring those shorts. I always seem to wear them, I like having pockets to put my phone in but don't like wearing jeans. I picked up the shirt in Primark last week, it was only £6 and I love it! The cardigan was £6 too but the guy who served me only scanned the shirt, bargain!
Today, I was just going to have a lazy day but I got a text from my old housemate asking if me and my boyfriend wanted to go to lunch with him and his girlfriend. We went to Pizza Hut and had a lovely time, I miss seeing those two! We then went down by the river to feed the ducks, I hand fed one and there were some lovely fluffy ducklings! There were also a few rats as well, which was a bit gross. We decided to spend our bus money on chicken nuggets from Sainsburys and I also gave in and bought Glamour magazine. I've picked up one with each freebie in a couple of times and always put it back but I thought I'd try out Posie Tint. I'm not going to say much about it because I know a lot of other bloggers have already covered it, but I don't think I'm impressed so far.
Look how long my hair is getting! I'm so pleased, I've been growing it from a pixie cut for four years!! I also dyed it last night as it looked a mess. I want to do something different with it but I don't want to lose any of the length. I might dip dye the ends bright red or something. Any suggestions?