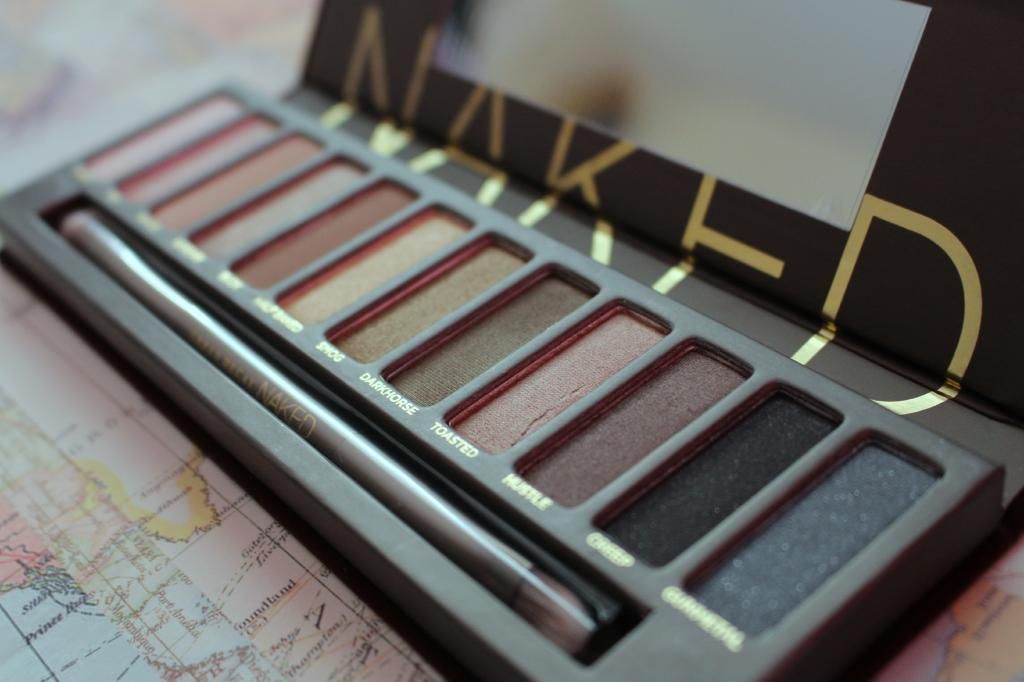 A couple of weeks ago, House of Fraser got in touch and asked if I would like one of the Urban Decay Naked palettes to create an Autumn makeup look with. As I already owned Naked 2 and 3, I opted for the original Naked Palette. I didn't think I would need all three of the palettes, but they're all so different and I've been using Naked a lot since I received it. I decided to be brave and make a video showing how I created the look and I'm pleased with how it turned out.
For my base, I used Bourjois Healthy Mix foundation over the Laura Mercier foundation primer. I then used the Seventeen Stay Time concealer and the Vichy Dermablend setting powder* to set it all with a dusting of the Essence Silky Touch blusher in Babydoll just to give me some colour.
For my eyes, I used a Maybelline Color Tattoo in Creamy Beige as a base, then used Virgin, Sidecar and Smog to create a neutral smoky eye. I made sure I blended them well using the Real Techniques brushes. I then took my MAC Fluidline in Blacktrack and applied that with the Bobbi Brown fine eyeliner brush* and finished my eyes off with the Bobbi Brown Smokey Eye* mascara. For my eyebrows I used the MeMeMe Arch Angel brow gel*. To finish off the whole look, I used a Maybelline Color Drama lipstick in Minimalist.
I've worn this look a couple of times for work and I love how simple it is. What do you think?