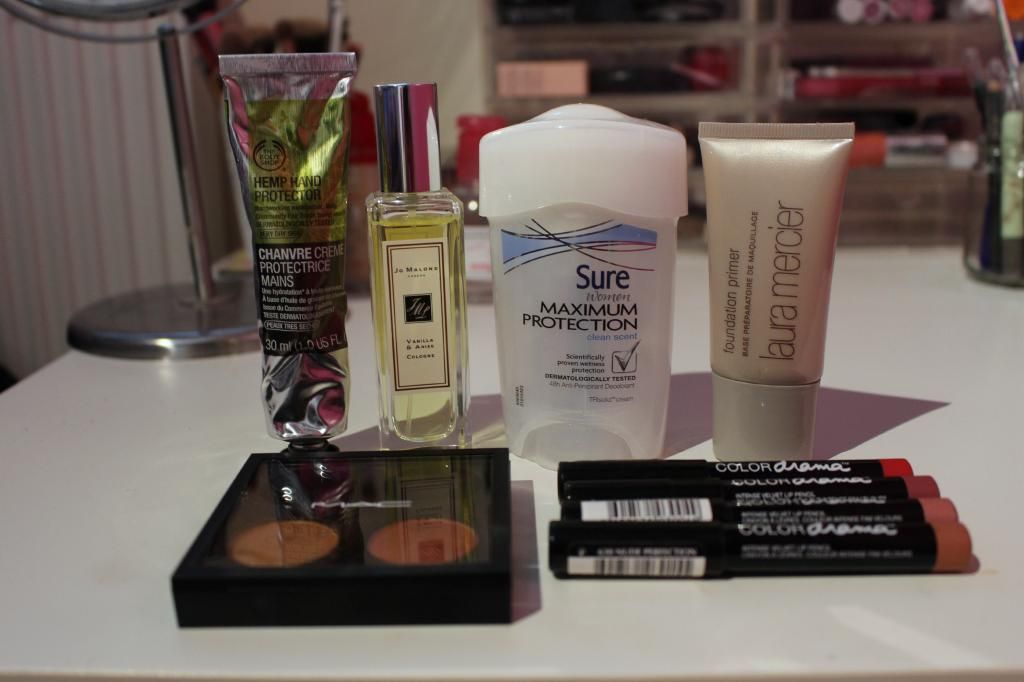 The Body Shop Hemp Hand Protector - £5, available here
This hand cream is a complete lifesaver. Last year, my hands were so dry they were cracked and bleeding and I must have gone through at least six different hand creams before I found this one. It's the only cream that managed to soothe my sore hands and prevent them from becoming dry again. Since then, I've always had a tube in my handbag.
Jo Malone Vanilla & Anise cologne - £40, available here
I first tried this last month when I was in the Covent Garden store helping my friend to choose a new perfume. It was love at first sniff and it went straight onto my birthday wishlist. Luckily, my nan bought it for me and I've been wearing it almost everyday. It's such a lovely vanilla fragrance without being too sweet, the anise brings just the right amount of spiciness to it. It doesn't seem to last very long on my skin but I like to spray it in my hair too which makes it last longer.
Sure Maximum Protection deodorant* - £4.99, available here
I received this deodorant as part of a pamper package from the guys at Sure. I don't usually go for deodorants like this which are cream as they take longer to dry. However, I've been using it a lot recently and it's great for this time of year when you layer up to be outside then as soon as you get inside a shop, you're way too warm. Nobody wants to be a sweaty shopper! It's been fantastic at keeping me dry all day - I just have to make sure I give it time to dry before I get dressed.
Laura Mercier foundation primer - £29, available here
This is the only Laura Mercier product I've tried but it's left me wanting to try more. The best way I can describe this is like superglue for foundation. When I've used this, my foundation just doesn't shift all day, it doesn't matter which one I'm using!
MAC Amber Lights and Coppering - £10 each, available here
I decided to start off a MAC quad palette and the first two colours that I bought were Amber Lights and Coppering - two perfect autumnal shades. These two work so well together but I have to make sure I blend them both well.
Maybelline Colour Drama lip pencils - £4.99 each, available here
At first, I just ignored all the hype surrounding these lip pencils but then I decided to buy one when I was in Manchester and I was hooked. Since then I went to Boots where they were 3 for 2, so obviously I had to pick 4 up. The colours I've got are Light It Up, Keep It Classy, Minimalist and Nude Perfection - the latter being my favourite. I'm loving nude lips this season.