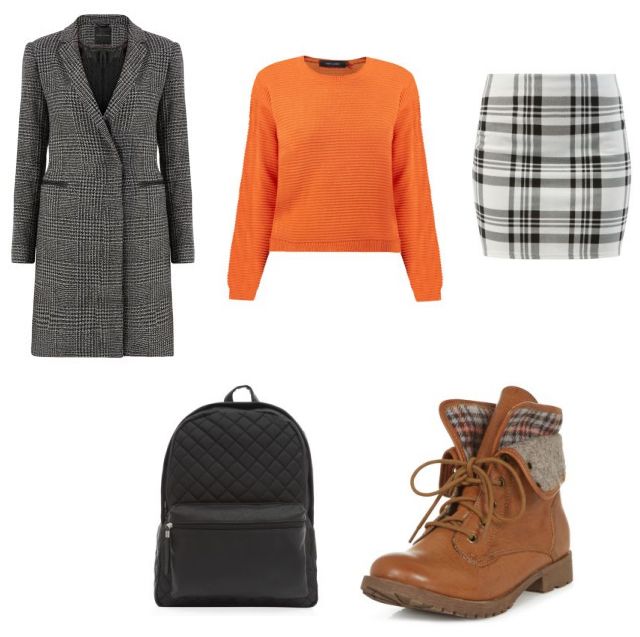 Checked longline coat - Orange ribbed jumper - Monochrome tartan skirt - Quilted backpack - Tan ankle boots
This autumn I basically want the whole of New Look. They're one of my favourite High Street stores anyway due to the affordable prices and the fact that they always have so many on trend pieces that I love. At the moment I've been eyeing up a few pieces that would be fantastic for the autumn and winter.
I absolutely adore this longline coat, I don't need another as I have a few that I got last year which are perfectly fine but this one is so smart and I just love the check. I love that it's long too so it will be so cosy and warm.
The jumper comes in loads of different colours but with Halloween just around the corner I'm drawn to the orange one. I love wearing jumpers over a shirt with just the collar peeking out over the neckline.
Yet again, I'm obsessed with tartan. I love this skirt and it would go with any colour due to being monochrome, I can see myself wearing this all the time.
I love a good backpack and this one is so pretty - the quilted texture reminds me of Chanel which I will never be able to afford. It would be great for some of the trips I've got planned over the next couple of months.
Finally, I love these tan boots. I have a pair that are very similar from Topshop but these have the gorgeous turn down detail and I think they're different enough that I can justify buying them.