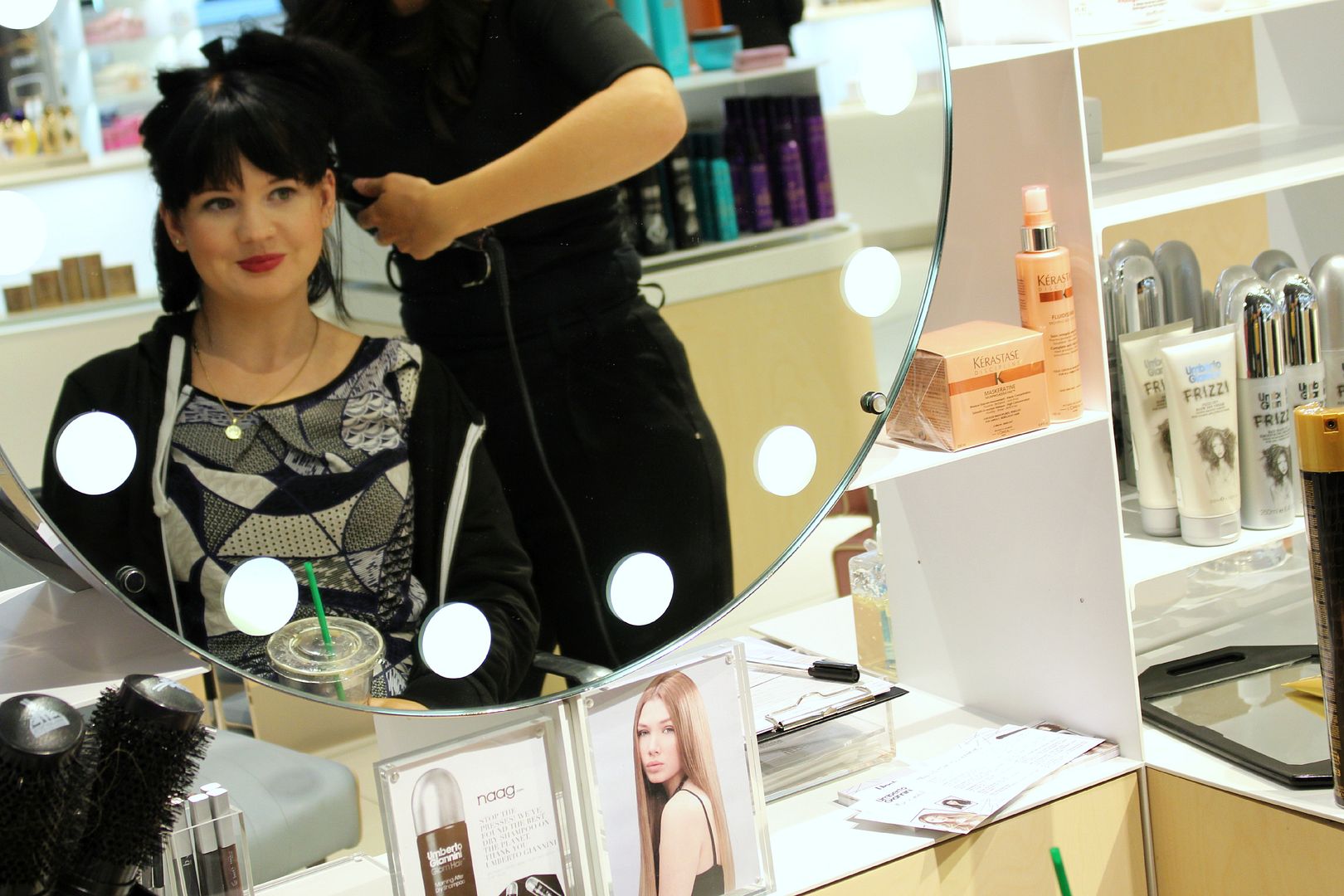 Last week I was invited along to Selfridges in Birmingham to try out the Umberto Giannini Blow Dry Bar which is located in the brand new Beauty Hall. I've been to the Umberto Giannini salon on level 4 a number of times for events and hair cuts, however I'd never tried out what they have to offer downstairs. At the blow dry bar, they offer a number of different styles from straight blow dries, to up dos, to glamorous curls, to hair chalking.
I chose to get my hair curled as it's so short that I can't do anything with it myself so having it curled makes a great change. The stylist said that it would be best to just curl the ends to avoid making it look any shorter than it already is which sounded like a good idea. My hair was curled with a pair of straighteners and it took around ten minutes. The style was then held in place with a gel spray which lasted the rest of the night.
I was so pleased with my hair, I wish I could do something like that to mine on a daily basis but to be honest, I struggle to straighten it a lot of the time as it's just so much hassle. I'd definitely make a trip to the blow dry bar if you feel that your hair needs a bit of a refresh before an event. For more information, click here.