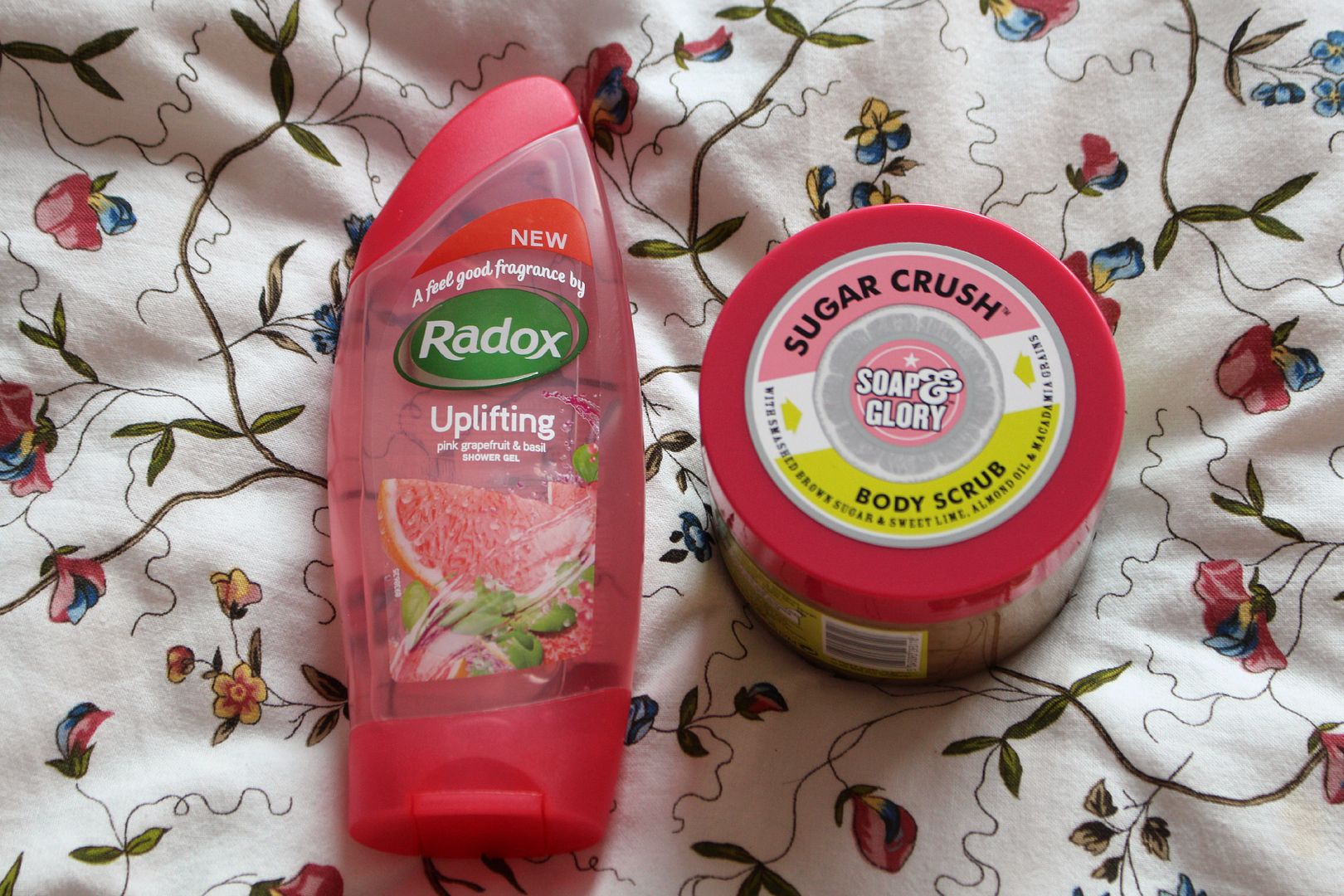 Even though summer is coming to an end, I'm still really loving summery scents. There's nothing like a good citrus scent to help to wake you up and invigorate you. I've found my perfect shower combination in the new Radox Uplifting shower gel in the Pink Grapefruit and Basil scent* and Soap and Glory's Sugar Crush body scrub.
At first I thought that I wouldn't like the shower gel - who wants to smell like pesto? Luckily the scednt of the basil isn't very strong - it's definitely there but the grapefruit is a lot more prominent. The combination of the grapefruit from the shower gel and the lime from the scrub really helps to perk me up after a long day at work and stops me from falling asleep before Eastenders has been on.
The scents in both of these products are so long lasting that I can still smell them on my skin hours later. I'll definitely be picking the shower gel up again when I've used this one up. There's also a Mandarin and Lemongrass option which I've passed onto my brother who loves it.