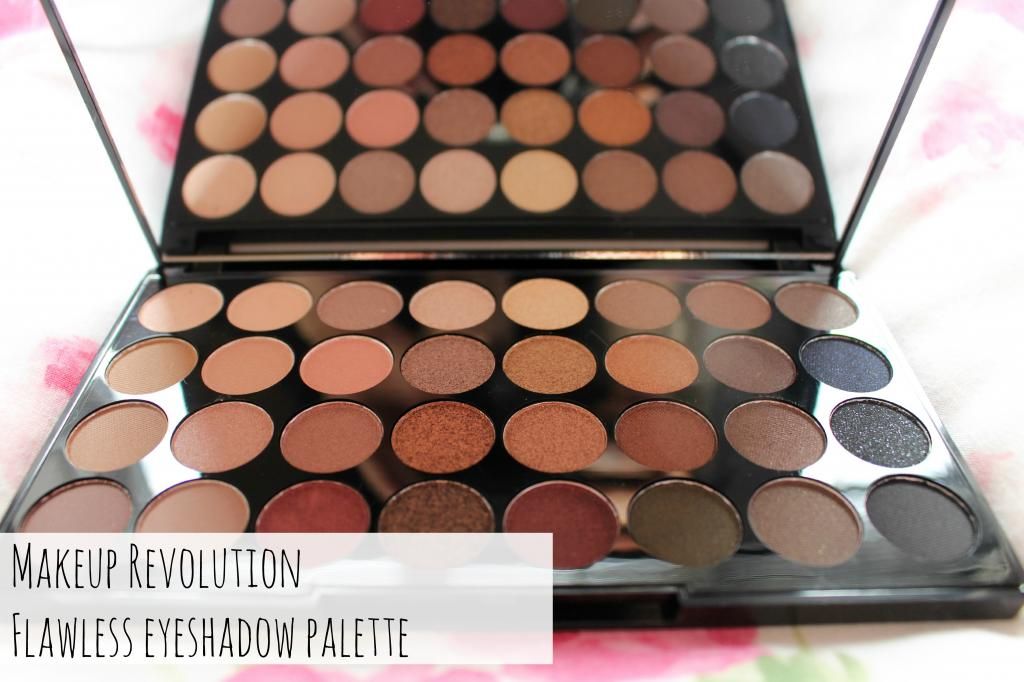 There's only one thing better than coming home to post - and that's coming home to a package full of makeup. That's what happened to me yesterday, the lovely people over at Makeup Revolution sent me another package of goodies including some of their new releases. The first thing I pulled out was the Flawless Ultra Eyeshadow Palette.
Featuring 3 different shades with a range of mattes and shimmers, this palette is all you need for both day and night. There's plenty of neutral shades to see you through the day and then you can glam your look up with the darker, shimmery shades such as 'Blue Stars' and ' Burgundy Nights' there's also a number of different bronzes. Each of the shades are highly pigmented and so easy to blend. Today, I've created a look using mostly neutrals but with a bit of 'Burgundy Nights' blended into the crease.
I love how all of the colours compliment each other and are totally wearable. It's a great palette to take away with you as you can create so many different looks using it. I'll definitely be taking this away with me in a couple of weeks when I go to a friend's wedding.