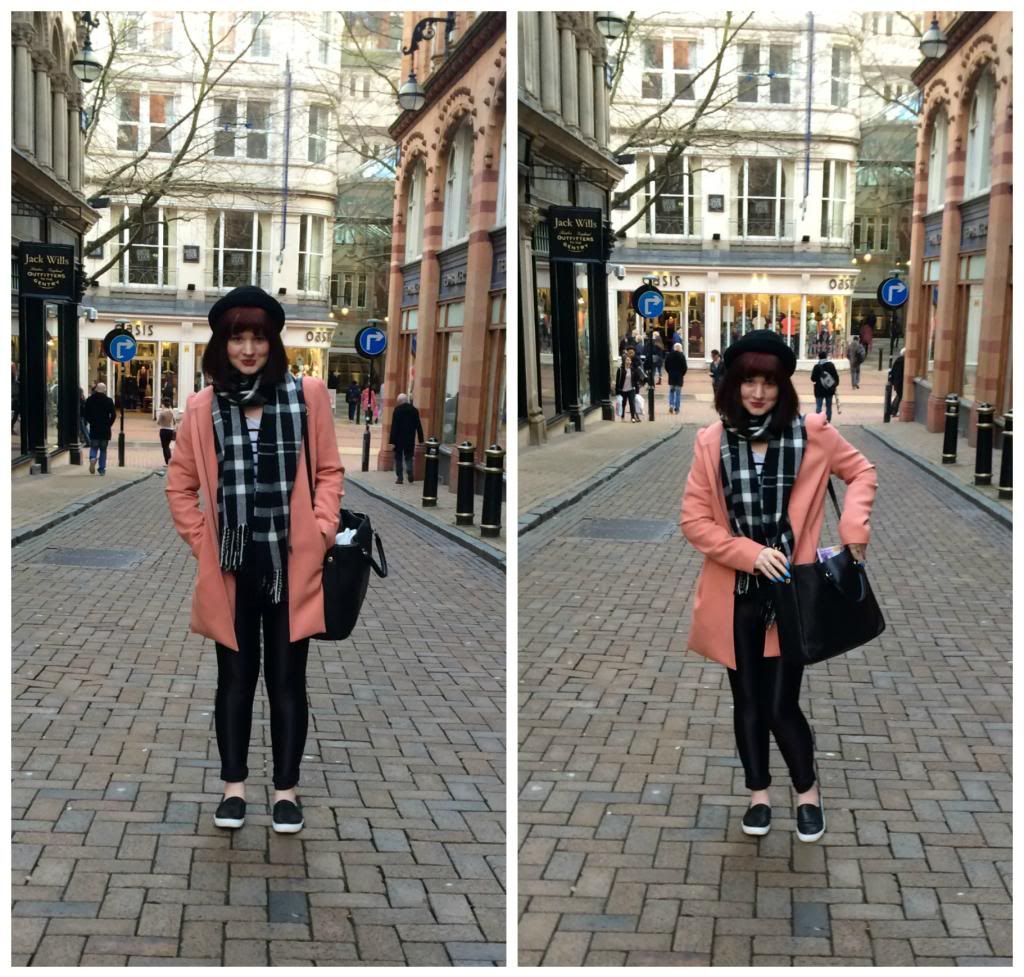 It's taken me over a week to put this outfit post up but this is what I wore to a meeting in Birmingham, a spot of shopping with
Chloe
and then to stuff my face at Ming Moon, our favourite place to eat.
I finally took the plunge and bought some
American Apparel disco pants
while I was in London for Fashion Week. I received a 20% off voucher while I was in the queue for a Fashion Scout show so they only cost £60 instead of the usual £74. I've been trying to get my money's worth because I feel so guilty about buying them, so you'll probably see them a lot on my blog. I've already worn them 4 times over the past week! I'm really glad that I finally bought them though, the quality is a lot better than the dupes that I've bought and they're so comfy.
I've been wearing this coat a lot more recently now it's officially supposed to be spring. Hopefully, I won't be needed a coat for much longer but while I've got to wear one, it might as well be a pretty spring colour! This is my go to look recently, monochrome with a pop of colour from either my coat or a bag.