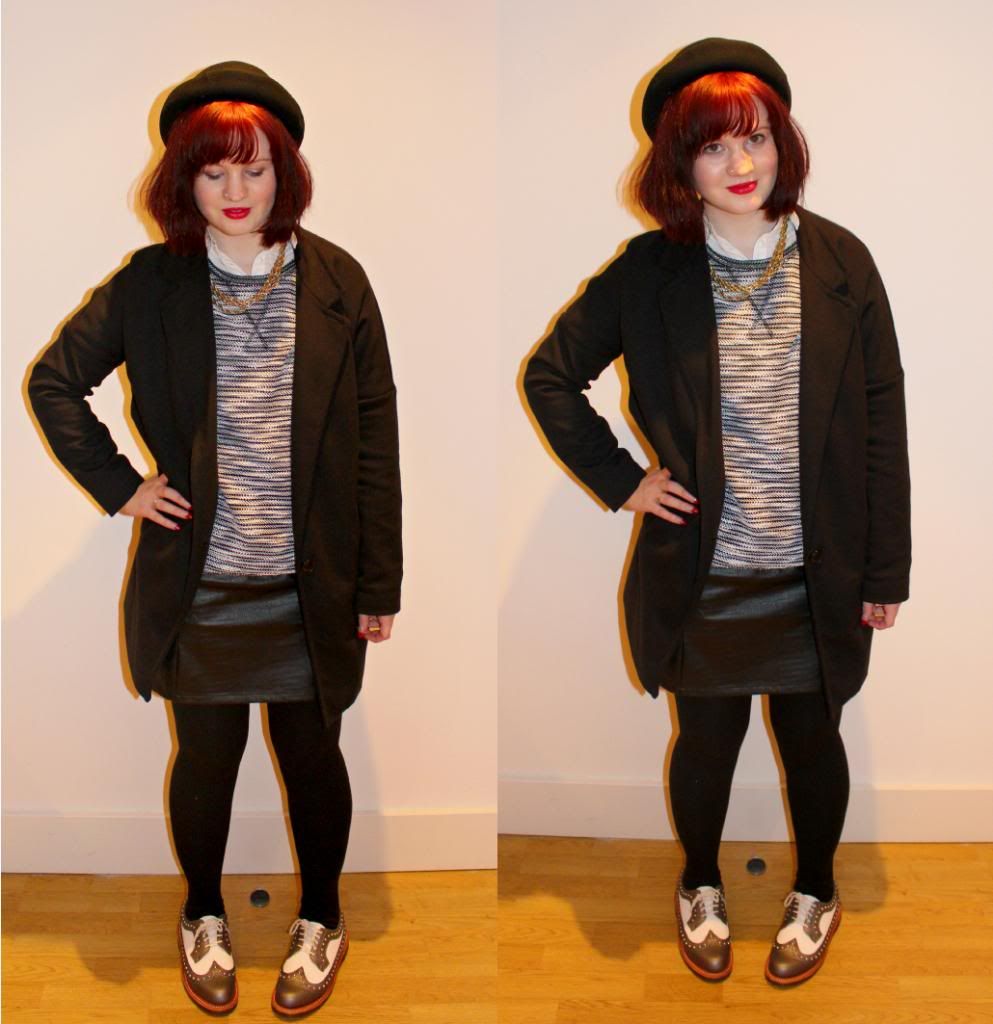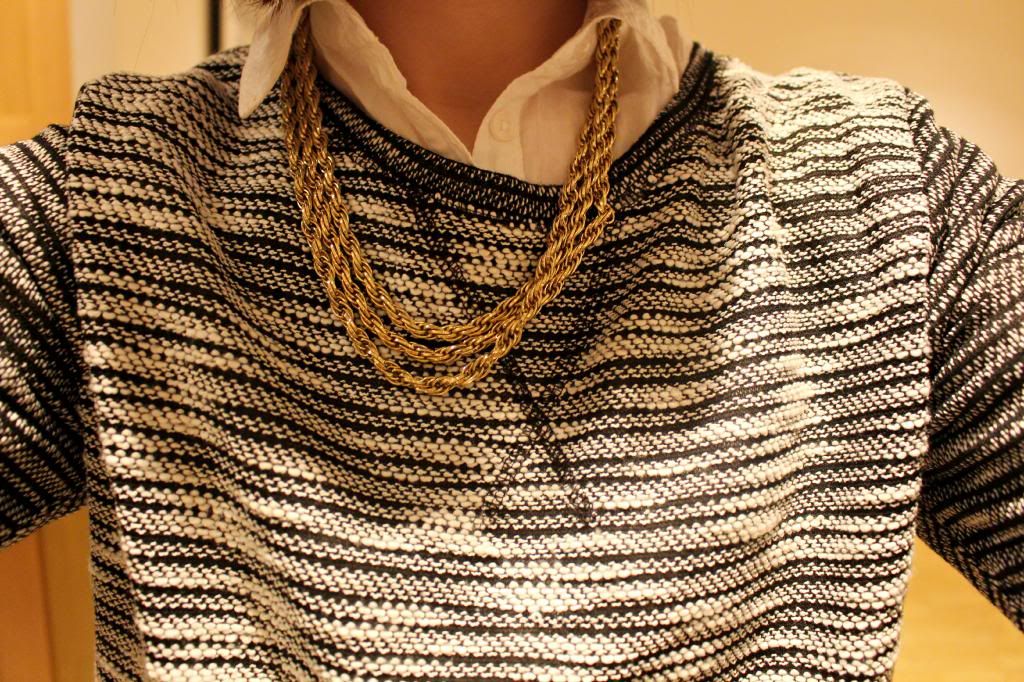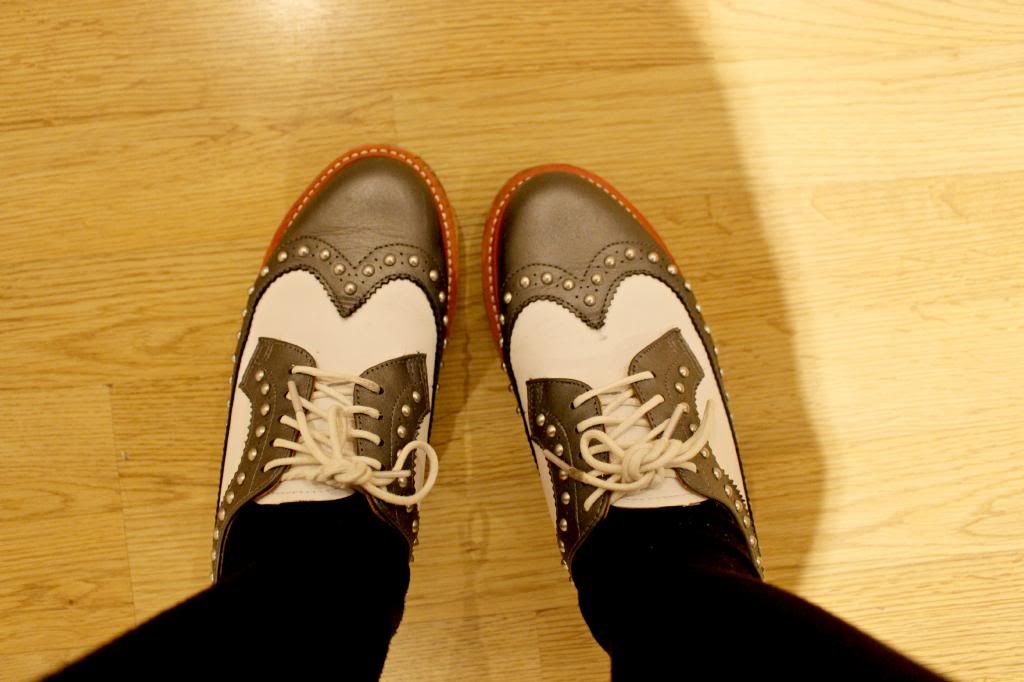 Necklace: Urban Outfitters
Today was Day One of London Fashion Week and I'm down here in the capotal city until Sunday to attend a few shows, soak up the atmosphere and eat a lot of good food. We arrived yesterday afternoon and are staying in a gorgeous apartment in Stratford, just a stones throw away from Westfield, it's great!
Today I attended three shows; Fyodor Goylan, Ones To Watch and Ong Oaj Pairam. They were all brilliant but Ong Oaj Pairam was definitely my favourite. We also got a ride in a rickshaw to the Fyodor Goylan show. After the shows we went back to Stratford for a Nandos for our first meal of the day - we've been so busy we didn't have a chance to eat! Now me and Chloe are sat in bed in our apartment blogging.
I decided to wear quite a casual monochrome outfit today. It wasn't quite warm enough and I forgot my umbrella so I got a bit wet. I picked up the jumper from H&M in Westfield yesterday and I love it, it was such a bargain (especially with cheeky staff discount) and I'll be wearing this a lot. The shoes were actually off eBay and cost just £34 for brand new Dr Martens! I can't believe my luck. I think they will go with a lot of outfits and they're so comfortable too.
Now I need to get on with editing the rest of the photos from today (I took over 700) and there should be a post up in the morning.