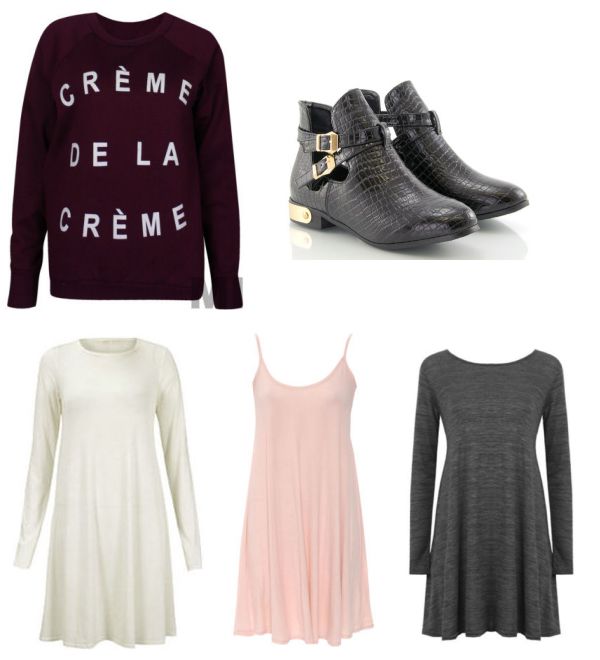 After buying my
More Issues Than Vogue
sweater and wearing it to death in the three weeks I've had it, I've decided I need another, similar one. This 'Creme de la creme' sweater has been seen on Beyonce and is definitely the next thing I'm going to be bidding on.
I've got it into my head that I need a pair of cut out boots, it's probably all come from spending too much time with
Chloe
. I can blame her for a lot of my purchases to be honest, she's a bad influence. I love the gold detailing on these crocodile skin style boots and they'll pretty much go with anything.
I seem to have a thing for swing dresses at the moment and I love the three I've found this week. They'll look great with the ankle boots and with some simple accessories. I think the grey one is my favourite.