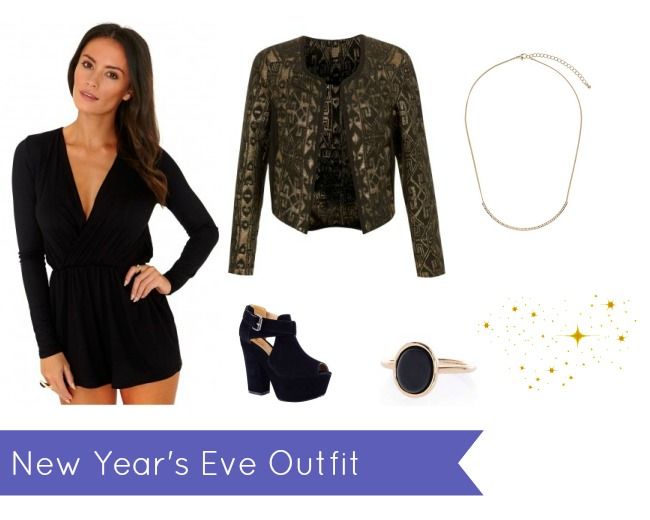 Now Christmas is done and dusted, it's time to start thinking about how we're going to be celebrating and bringing in the new year. I'm not really a fan of going out on New Year's Eve as everything is so overpriced and I really hate drunk people, so I really prefer staying at home with a takeaway or going to a house party. I'm not sure what I'm doing this year, I still need to make some plans but I've picked out an outfit anyway, just in case.
I love this black playsuit from Missguided. It's so simple yet you don't really need to accesorise it as the plunging neckline really makes it stand out. I decided to go for a black and gold theme with the jacket and the jewellery. I chose small, simple pieces as there's no need to go overboard with this particular outfit.
What are you doing to see in 2014? What will you be wearing?