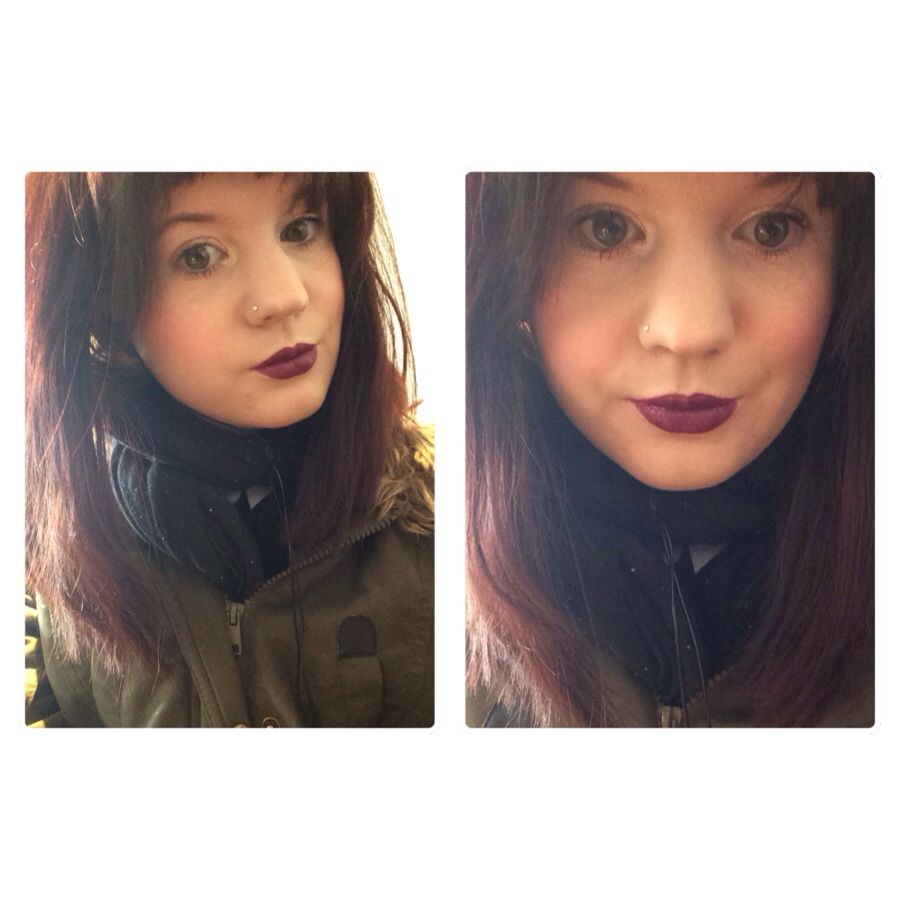 Face
Illamasqua Hydra Veil*
Rimmel Stay Matte Concealer
Seventeen Stay Time foundation
Seventeen Phwoarr Paint Concealer
Rommel Stay Matte translucent powder
Sleek Rose Gold Blush
Eyes
Maybelline Color Tattoo in Pink Gold
MUA pearl eye shadows in Shade 1 and Shade 17
Benefit They're Real mascara*
MAC eyeshadow in Espresso (for brows)
Lips
Rimmel Moisture Renew lipstick in Dark Night Water-Loops!
I thought I'd post a FOTD today as I haven't done one in so long. I've also been loving using high street brands recently. There's been some amazing releases particularly from Seventeen and Rimmel. I'm really impressed with this foundation in particular and I'm planning on doing a full review soon. The lipstick is also my new favourite shade and has great staying power.
Today, I'm in Nottingham, for the launch of the new Urban Outfitters store. I'm currently sat in Starbucks waiting for Chloe and Elizabeth to get in and show me how to get to the city centre as I've never been to Nottingham before. I thought I'd have a go at blogging on my iPad and looks like it's working so far, wahey!