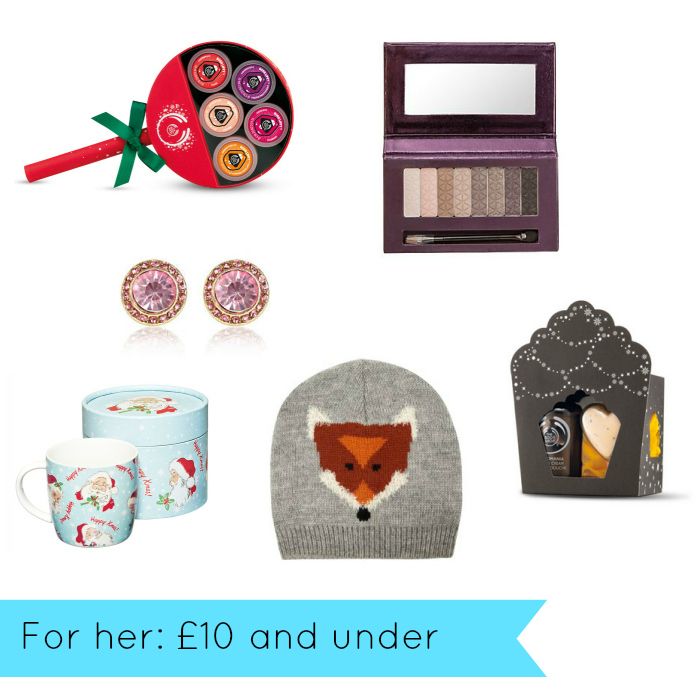 Christmas is getting even closer! I know a lot of people have already started doing their Christmas shopping but I'm still at the ideas stage and haven't actually bought anything for anybody yet. I'm waiting for payday at the end of this month and then I'm going to have a huge shopping spree before November is done. I'm not leaving it until December 23rd again like I did last year!
This gift guide features things you could get for your friends, auntie, cousin, work colleague etc. If you're part of a secret santa and don't know what to get then this might help! I actually want everything in this post, especially the No7 version of the famously coveted Naked palette. I already have the Chocomania gift set as well, expect a full post on the range soon. I'm thinking of getting a Cath Kidston mug for a couple of my friends who've just moved out this year. They have some amazing designs!

How are you doing with your Christmas shopping so far? Have you started yet?