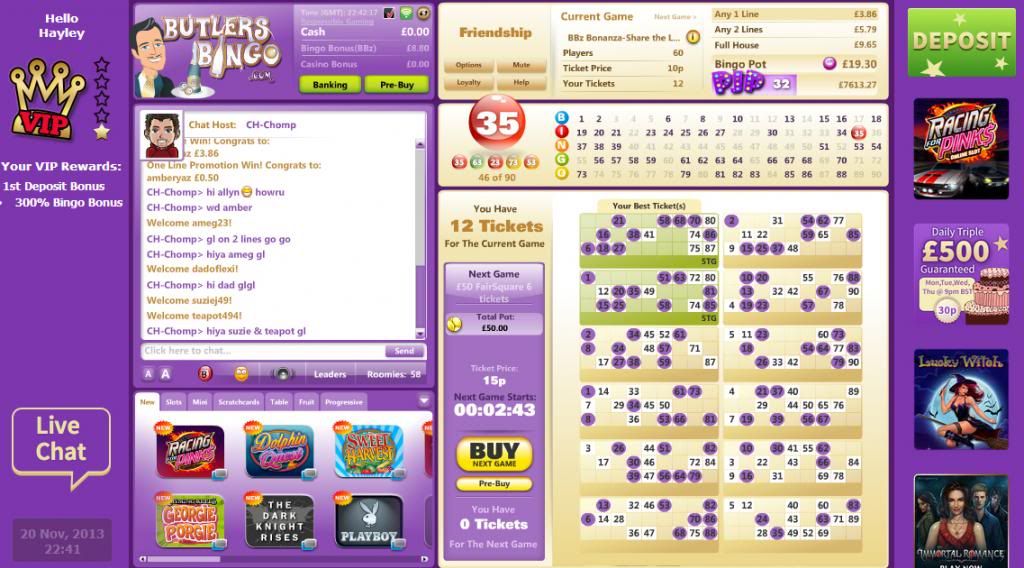 I honestly never thought that online bingo would be something that I would be interested in. I'm not really interested in gambling, apart from playing the lottery every so often when I'm feeling lucky, but I never win anything. However, I was recently told about
Butlers Bingo
by a friend and how much fun it could be so I thought that I would try it out for myself and see how true that was.
Butlers Bingo is free to sign up to and offers you £10 free credit when you join, which is great if you are unsure like I was and just want to try it out at first. It was easy to sign up, it only took a couple of minutes and I could play straight away. There was no obligation to enter any card details as you don't have to make a deposit unless you are really sure that you want to.
I had great fun on my first try of the website, I even ended up winning a bit of cash which is great for Christmas and will really help with the present buying. You don't need to keep an eye on your bingo cards as the website does it for you. I love the thrill of playing, it's very fast paced and exciting and I know that I will definitely be playing again when I have some spare time.
Butlers Bingo has proven that bingo isn't just for old ladies in a smelly old bingo hall and can be a lot of fun.