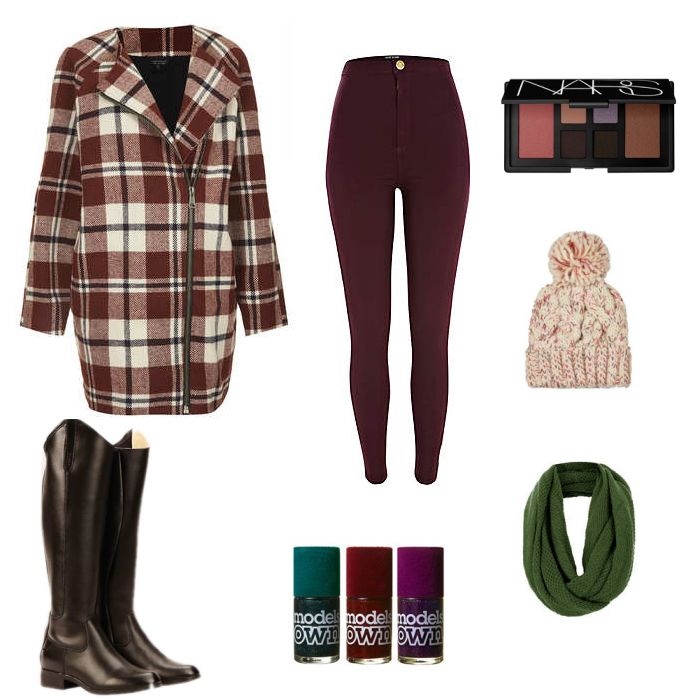 It's cold, it's wet, there's leaves and discarded pumpkins all over the ground - autumn is officially underway! Every year I look forward to this season, I love wrapping up warm in a big coat and wearing hats and scarves and leather boots to keep my feet warm and dry. It's also a great excuse to get out the dark makeup with purple lipsticks, dark eyeshadows and dark glittery nail polishes.
I thought I'd share with you some items that I think everyone needs this autumn. I'm really loving the tartan trend this season as you can see with the coat I've picked, it also looks super warm. As do the hat and snood which are also in perfect colours for autumn. The tube pants are the key item in any autumn outfit, they're warm and stylish and will also go great with the leather riding boots. The boots are a must have for the autumn and winter, they'll go with any outfit from dresses to jeans and will ensure your feet are kept warm and dry on even the rainiest days.
What are your autumn essentials?