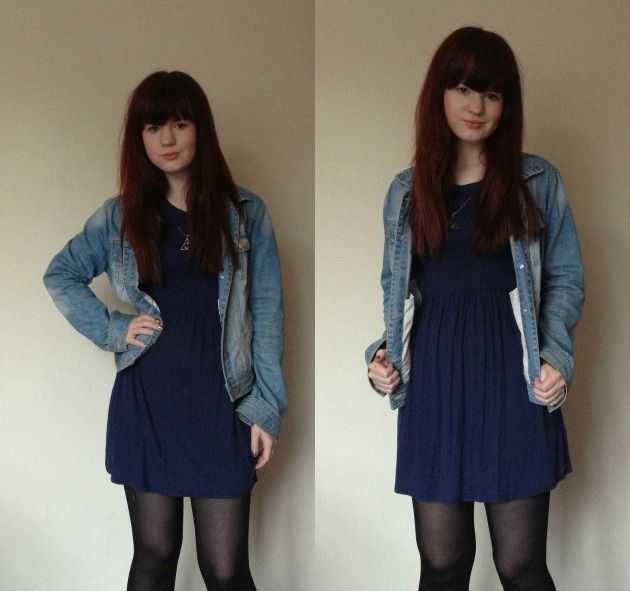 Deathly Hallows Necklace: eBay
Another casual outfit from me. This is the sort of thing I wear to volunteer at one of the museums. It's good to be comfortable, but also warm when you're sitting in the galleries. This dress has long sleeves which is great for the winter, I don't tend to wear it when it's warmer. I have a couple of these dresses, one of them is the infamous black one with the leopard print collar. I've had to buy it twice as it got stolen (!!) from my uni house the first time and now the washing machine has eaten one of the arms so I've been scouring eBay for a new one. If anyone has it in an 8 or 10 and is willing to sell it, please let me know. I love that bloody dress. I've also been wearing my bargain Deathly Hallows necklace quite a lot recently. If you want to buy one yourself,
click here
.
The title of this post is from 'Ride' by Lana Del Rey. I've been listening to her non-stop since last December but now she's rereleased her album with brand new songs, I'm even more addicted! I bought a ticket to see her next May in Birmingham and I can't wait. I've heard she's not very good live but I don't know how true that is. Is anyone else going?
Sorry the outfit posts have been few and far between recently, the only days I wear 'normal clothes' are when I'm at the musems and it's dark when I leave and get back on Wednesdays so I can only really take photos on Fridays.