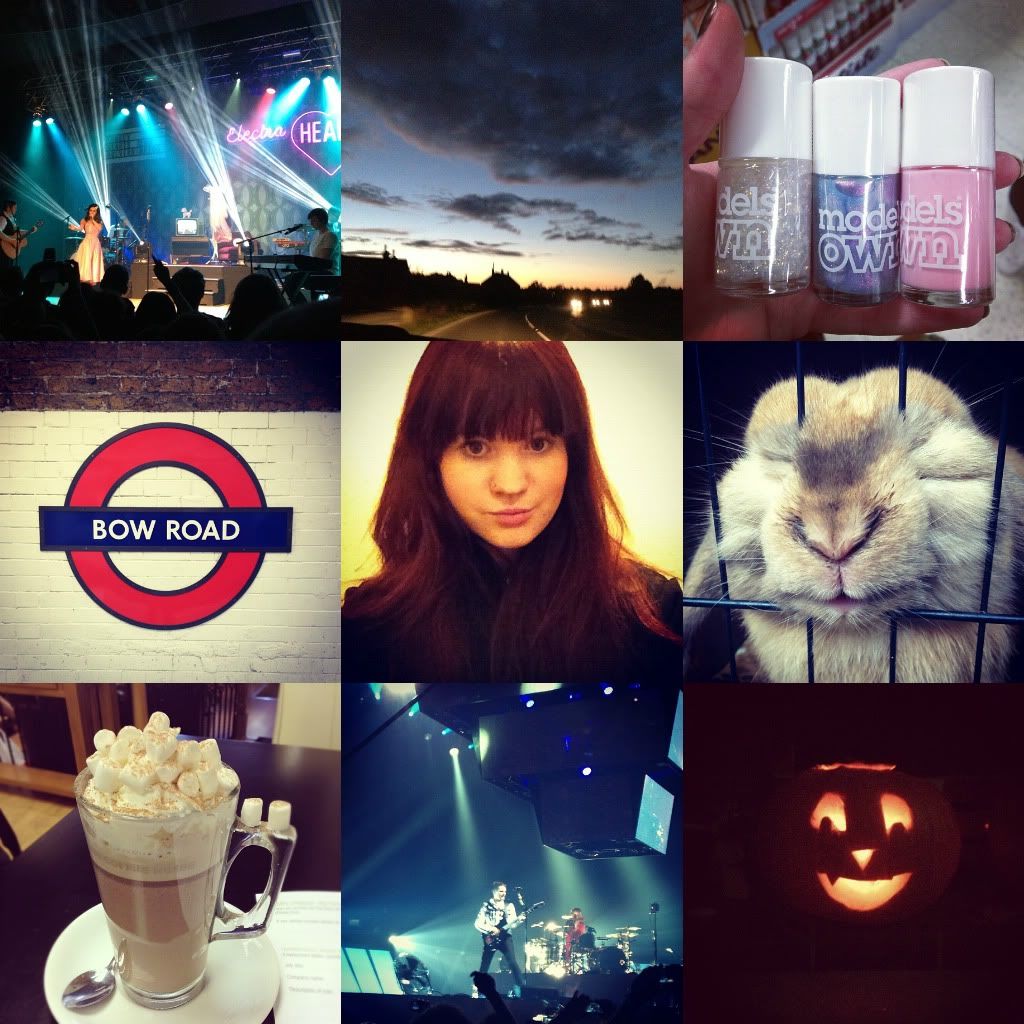 Marina & The Diamonds - Pretty sky - Treating myself before work - Trip to London - Cut myself a fringe - Smiley rabbit at the museum I'll be volunteering at - Hot chocolate - Muse - My pumpkin
October has whizzed by so fast! A few exciting things have happened this month; I saw Marina & The Diamonds in Wolverhampton which was fantastic! I finally managed to get myself some work experience in a museum (I start tomorrow!), I went to visit my friend Jess in her new flat in London and two nights ago, I saw Muse for the 7th time. Unfortunately, my little bunny Tilly passed away suddenly a couple of weeks ago and I've had a terrible cold/virsu for a week so it hasn't all been fantastic.
I had planned to take photos and write a whole load of posts this week as I was supposed to have four days off - I've ended up working every day though so have had no daylight for photos, but I will have some more £££ coming my way! As from 3pm today I have nine whole days off (paid) work so I'm sure I'll have plenty of time to sort out some new posts!
I'm looking forward to November, my graduation is next week, I have time off work and it's getting closer and closer to Christmas!