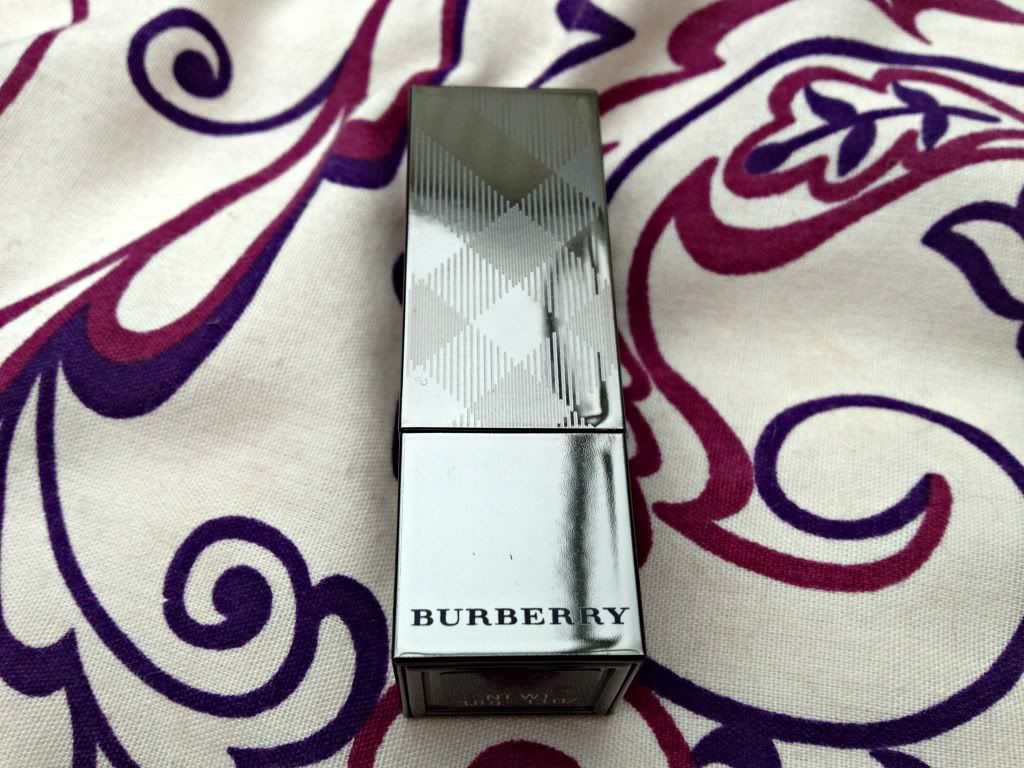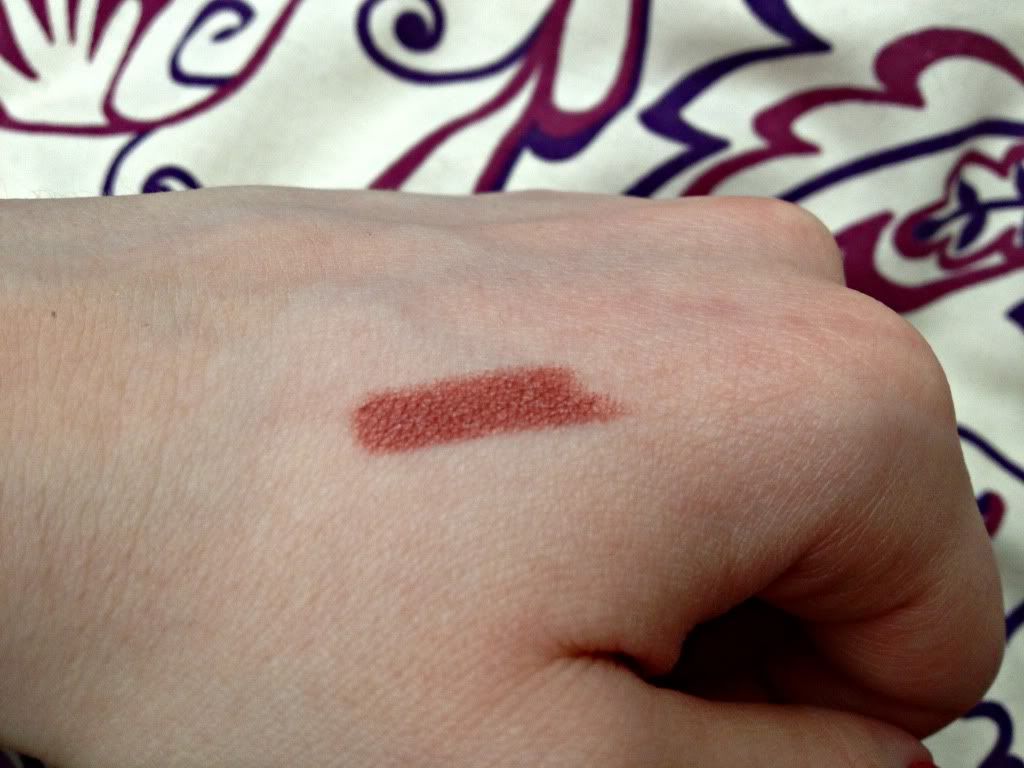 Burberry Lip Cover No 04 Rosewood available at John Lewis
I have loved this lipstick ever since I received a sample size in one of my Glossyboxes a few months ago. I was very pleased to find out that my boyfriend's parents had bought me the full sized version for my birthday.
Everything about this lipstick screams class, from the gunmetal grey case with the magnetic closure to the famous Burberry print imprinted on the product itself. Rosewood is not a colour that I would have usually gone for; it's a neutral browny pink, with a hint of shimmer. I find that this goes great with my complexion and is what I would call a 'My Lips But Better' shade. Once on the lips, it's not drying at all and I find that it lasts for at least four hours before it needs a touch up, which is a lot better than some of the MAC lipsticks that I own. Even though it's pretty pricey (£22.50!) I think that it's definitely worth the price and I can see myself purchasing this again once it's ran out. I got four teeny lip cover samples in the bag as well, so I'm looking forward to trying them out!
I definitely want to try more make up from Burberry now! What do you think of Burberry beauty?