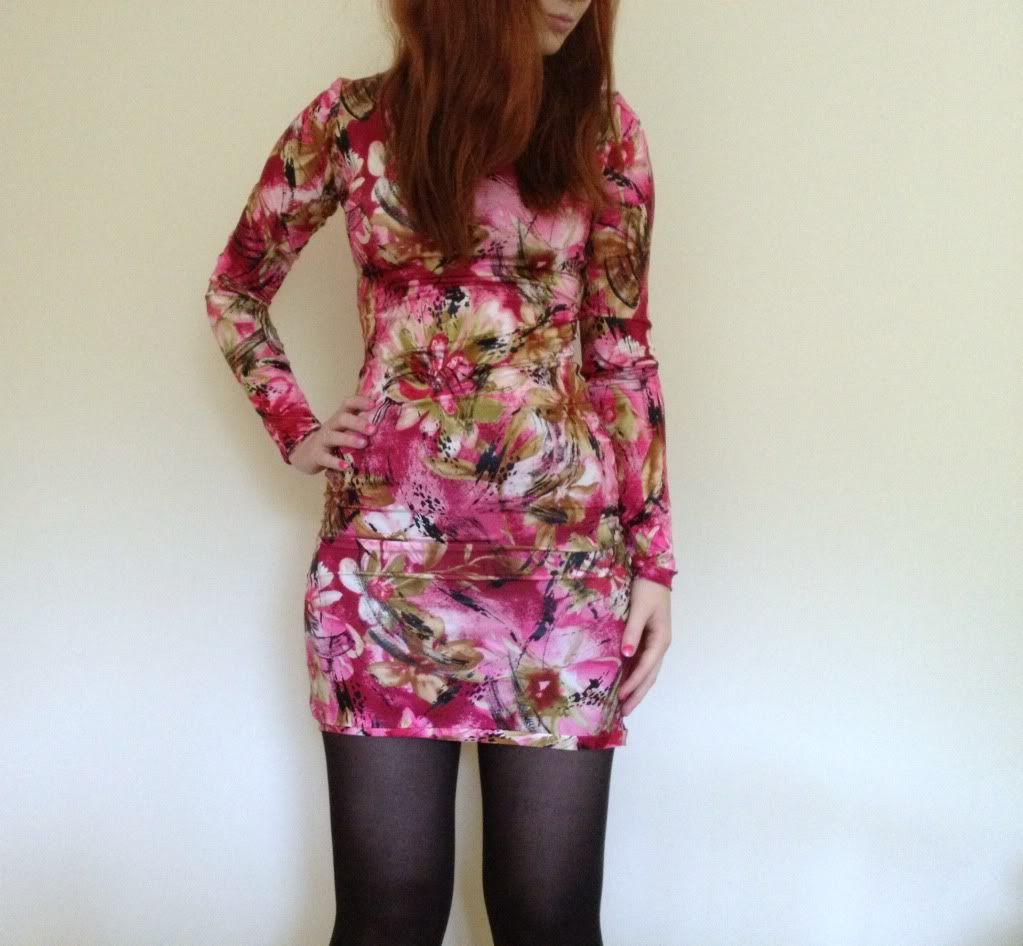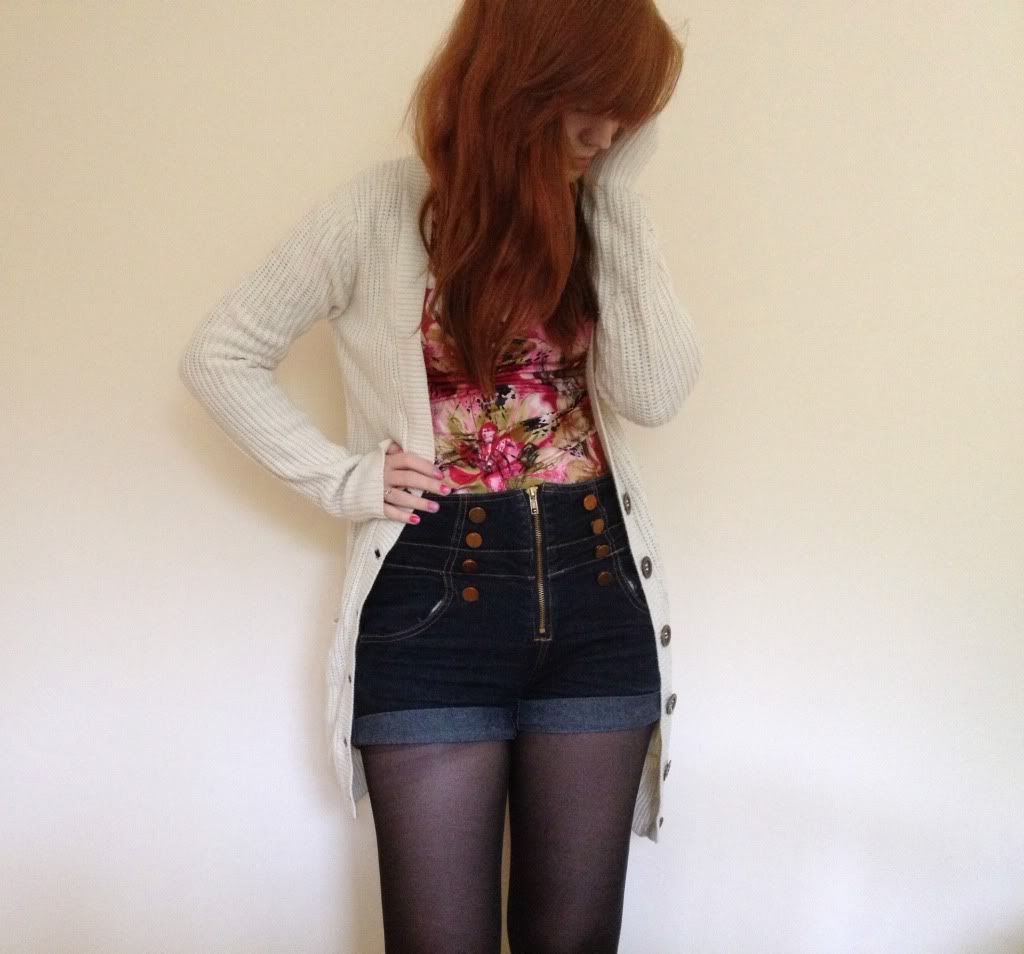 A couple of months ago I was contacted by someone from Fresh Flames boutique who asked me if I was up for a little challenge. They sent me one of their bodycon dresses and asked me to style it for both night and day. I've never worn a bodycon dress during the day before as I think they're a bit too tight and revealing for just popping to the shops or sitting in lecture, however I thought I'd give it a go!
I picked this floral pink dress which retails at £45. For the night time look, I just styled it with some black tights and a pair of heeled brogues. I didn't see the need for any accessories as the print is very busy anyway. For day time, I wore it tucked into my trusty high waisted denim shorts and put a cosy cardigan over the top. I really like this look, nobody would know it was a dress unless I told them and it adds a nice pop of colour.
What do you think of these two looks? Would you wear bodycon during the day?