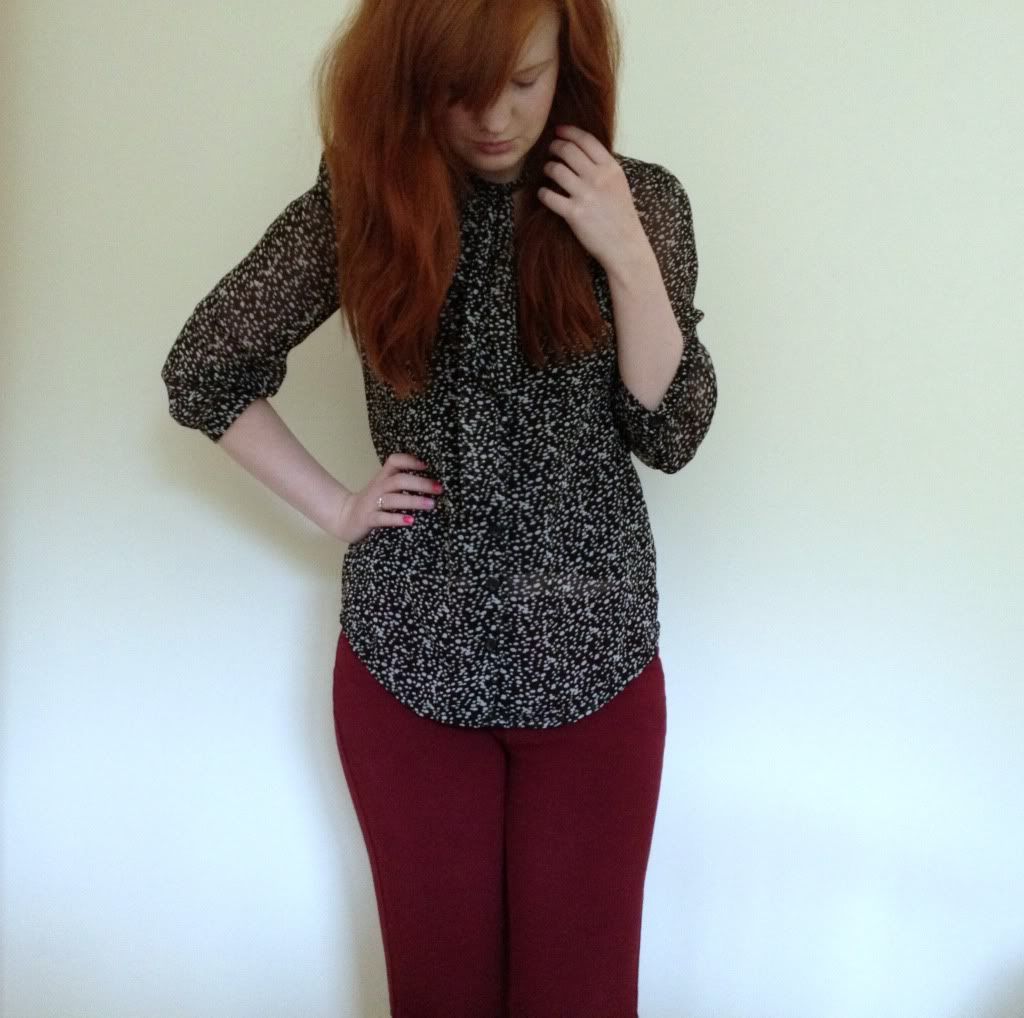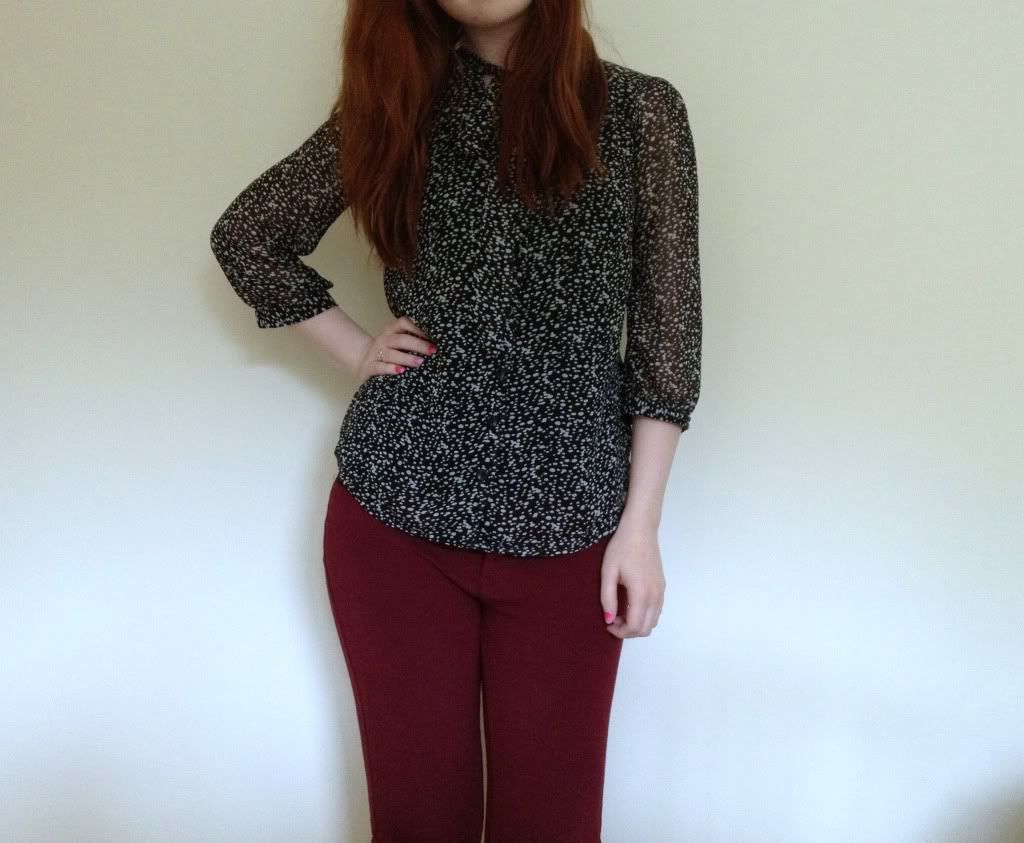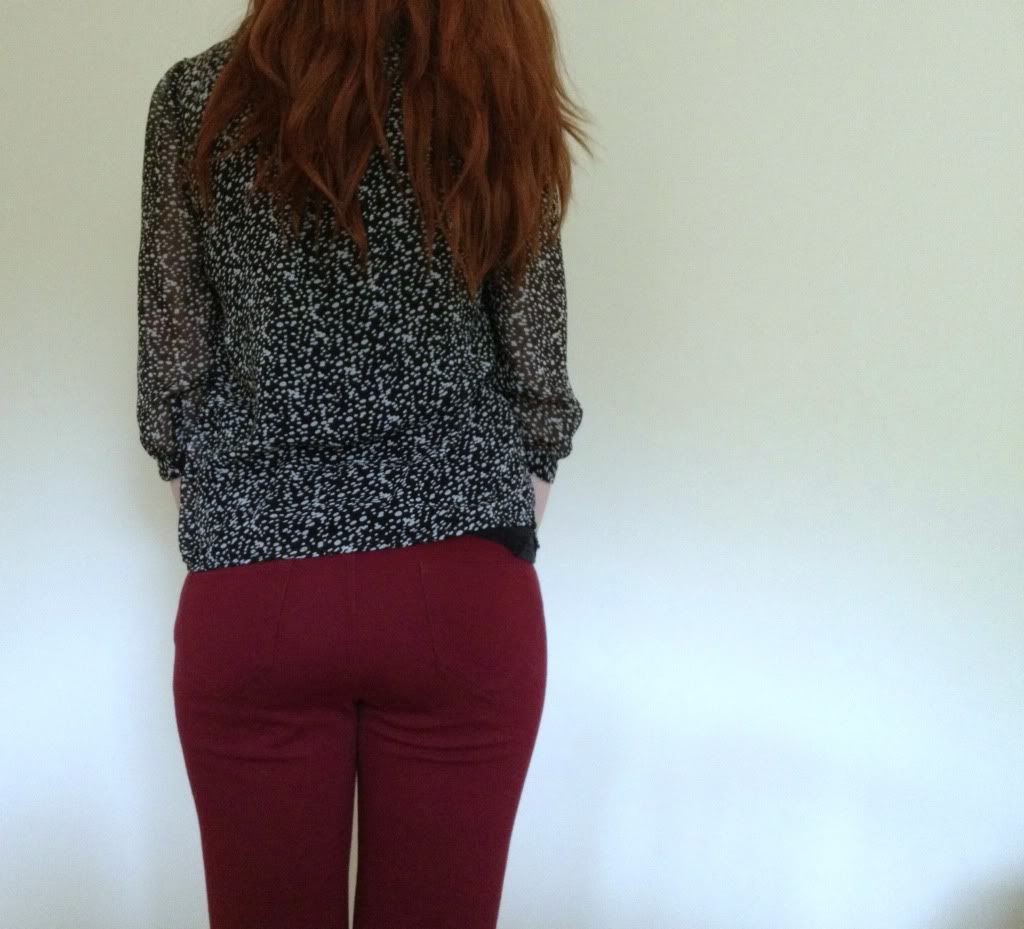 This is something I wore for a day at the office, before I lost my job. I love these jeggings, they're so comfortable and they are great for a smart/casual dress code. Plus,
I think
they make my bum look pretty damn good! I bought the blouse in January 2011 and I wore it on a couple of nights out but since then it's been hanging in my wardrobe unloved. I've since rediscovered it and I've worn it quite a lot recently. It's definitely one of my favourite items at the moment.
You may have noticed that I stripped my hair and it's now looking a bit more gingery. I'll do a proper post about it soon, but it's really light ginger at the top and gets darker towards the bottom. Kind of a reverse ombre effect, however I was just trying to get it back to my natural colour. I'm pretty happy with it though.
The title of this post is the name of one of the new Garbage tracks. Garbage have been one of my favourite bands for almost ten years and I had tickets to see them on their 2005 tour. Unfortunately, they went on a hiatus and cancelled the tour. I was devastated but now THEY'RE BACK! I've bought a ticket to see them in London on July 1st and I'm so excited, I really can't wait. They're the last band on my list of bands to see before I die which is a bit morbid, I should probably add some more to the list now!
Here's the video, I think you should all give it a watch!