You may have seen the post that I published about my bedroom a week or so ago. Well, since then I've been scouring the web for new bits and pieces for my room to make it even more special. One thing I really love is prints, I've found loads on Etsy and especially like the four that I've featured above. Words of wisdom from Winnie The Pooh, Ron Swanson, F Scott Fitzgerald and Albus Dumbledore.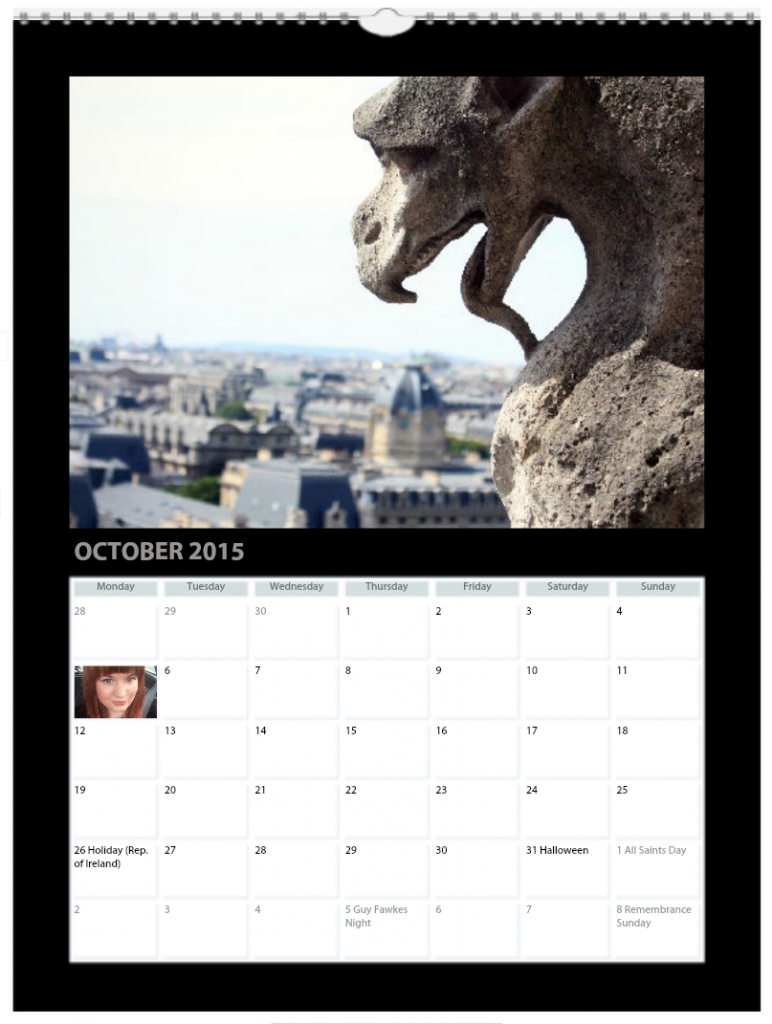 Another great way to decorate your room is with photos. I find that I don't often get my photos printed although I take so many. Photobox offer personalised calendars and you can get one or more of your photos on each page, which is such a great idea. You can even have photos of your loved ones put in the right box for their birthday! This is a great way to make your room feel a lot more personal, you could even have one on your desk at work! You can see above that I've started to design one using one of my favourite photos from Paris earlier this year and I've stuck a photo of myself in October 5th, just in case I forget my own birthday.
I also really want to get myself some bunting to hang above my window. It's so simple but it can really brighten up a room. When you think of bunting, you probably imagine it in a shabby chic, floral pattern but it doesn't have to be like that. I've found some made from pages of books and some with maps on, they're both right up my street! I can't decide which one I want more now.
What have you got up on your walls? What calendar will you be getting for next year?