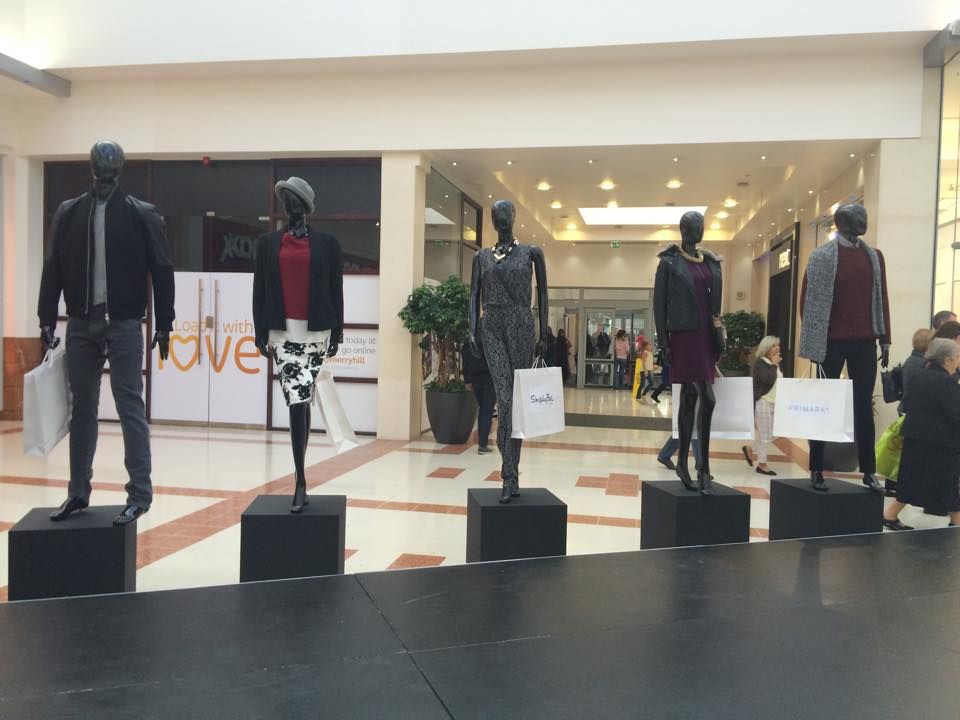 Last weekend I went over to
Merry Hill,
a shopping centre near Dudley for their Autumn/Winter fashion weekend. Merry Hill's Fashion Weekend happens twice a year. There's some great fashion shows and most of the shops offer a great discount - up to 20% off!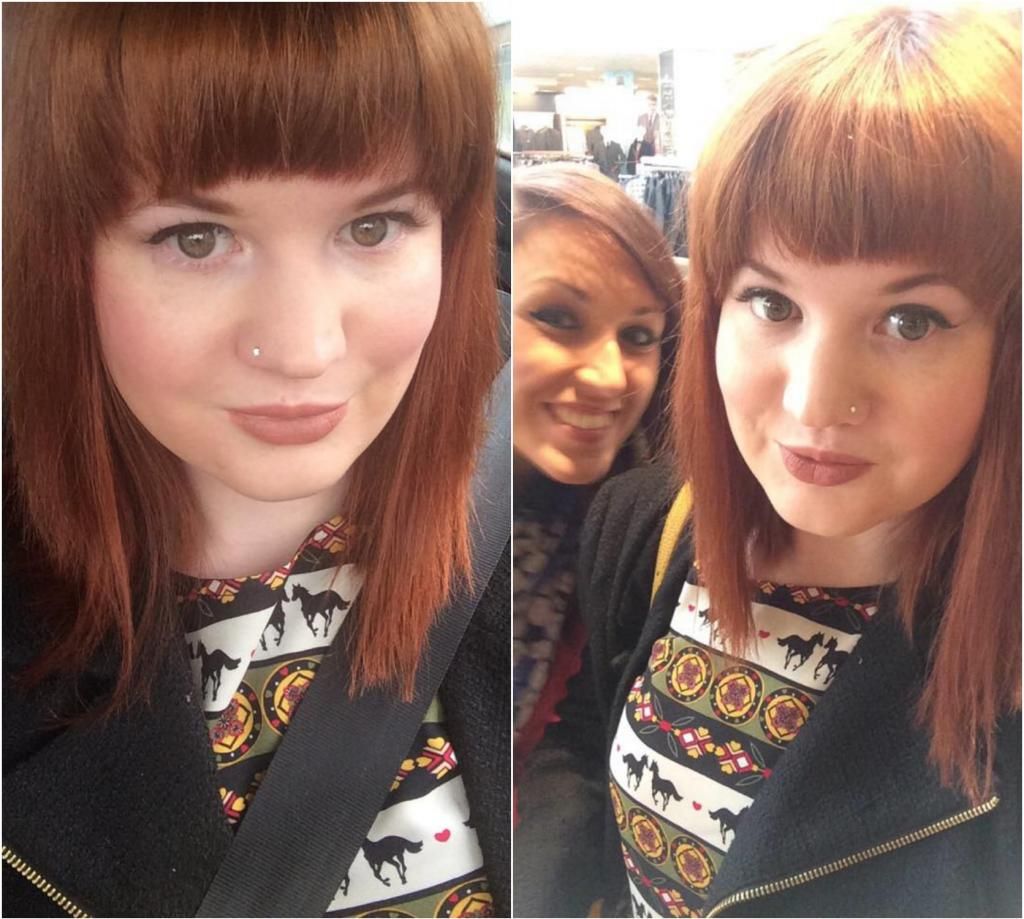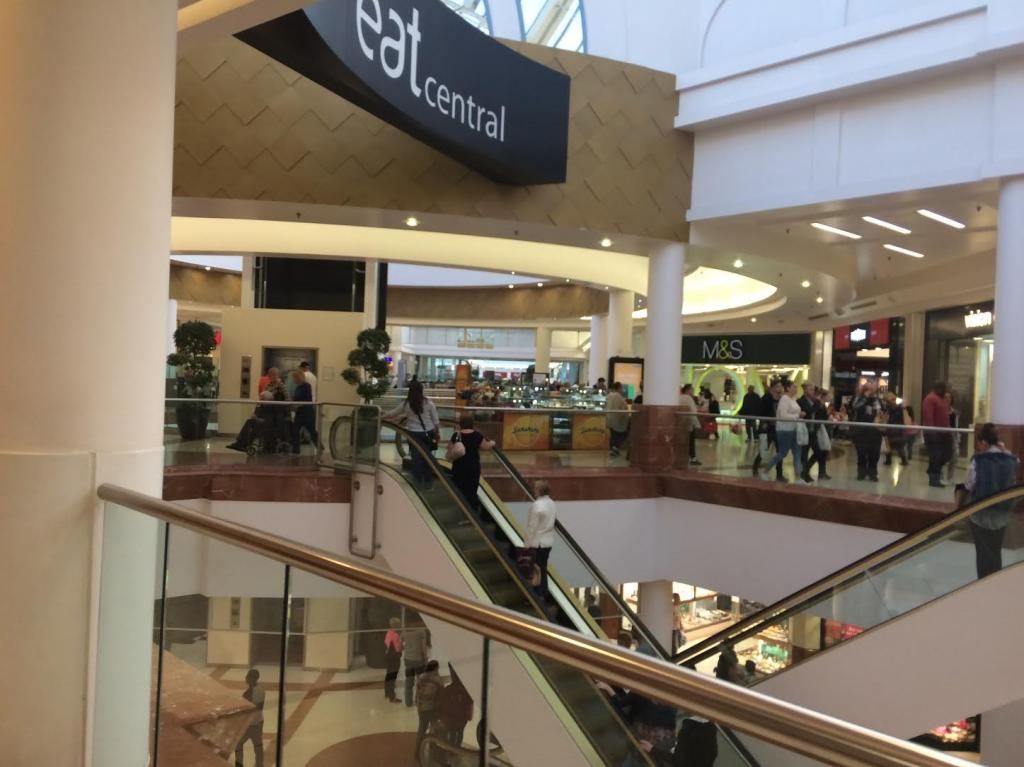 I was so excited that I could attend this time around, I've missed the past few because I used to work weekends but now I work Monday - Friday and get the weekends off. I went along with my friend Amy, a girly shopping day was just what we both needed after a hard week at work.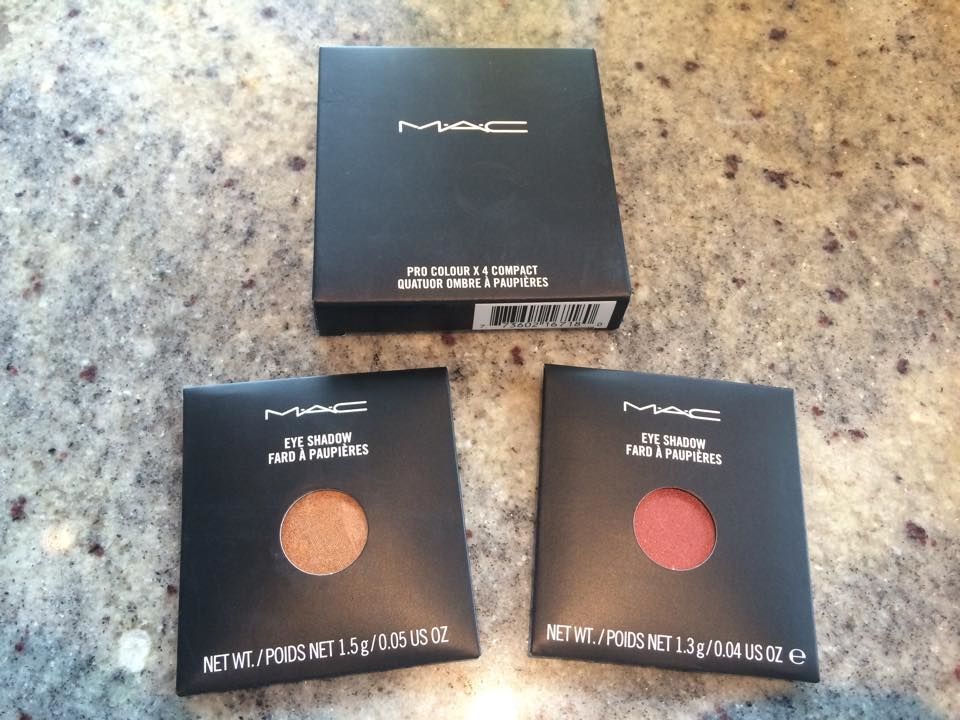 We arrived about 11am after a 50 minute drive and managed to nab a parking space. We both had a list of what we wanted to buy and we headed off into the shopping centre. Our first stop was the concierge desk where I picked up my goody bag and £30 gift card. The goody bag was packed full of Primark beauty goodies - I gave it to Amy though as she's the one who drove!
Next we went over to Debenhams where we spent £150 between us, oops. We were very excited that Debenhams had a MAC stand, I know it's available on their website but I've never seen one in a store before. I decided to start off a little MAC Palette and I bought Amber Lights and Coppering to start me off - two very autumnal colours. I'll be using these a lot over the next few months. The staff were so helpful and so different to the experiences I've had at the MAC counter in Selfridges.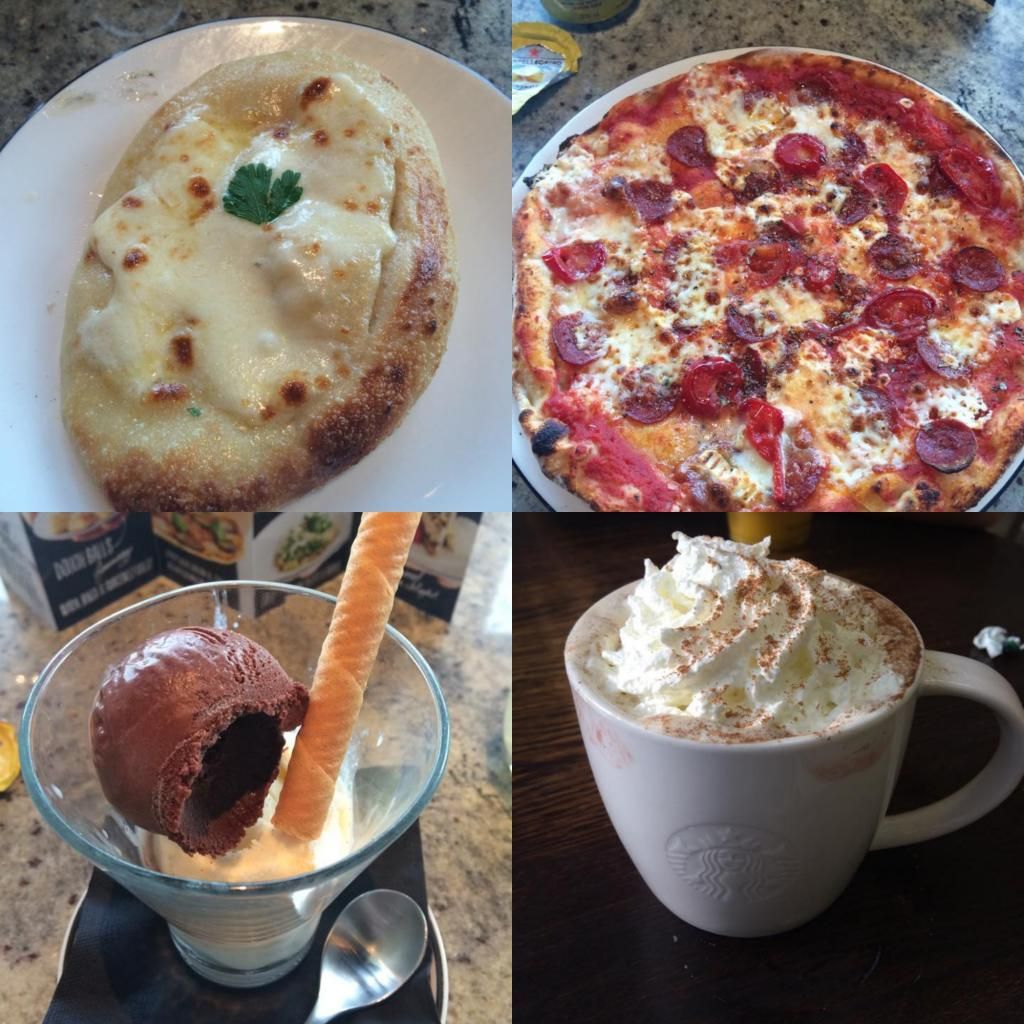 We stopped off for lunch at Pizza Express - I found a voucher for three courses for £13.75 and I had cheesy garlic bread, the best pizza with pepperoni, chillies and goats cheese on and then ice cream for dessert. We also had to make a stop at Starbucks for an emergency Pumpkin Spice Latte half way through the day - those things are Autumn in a cup!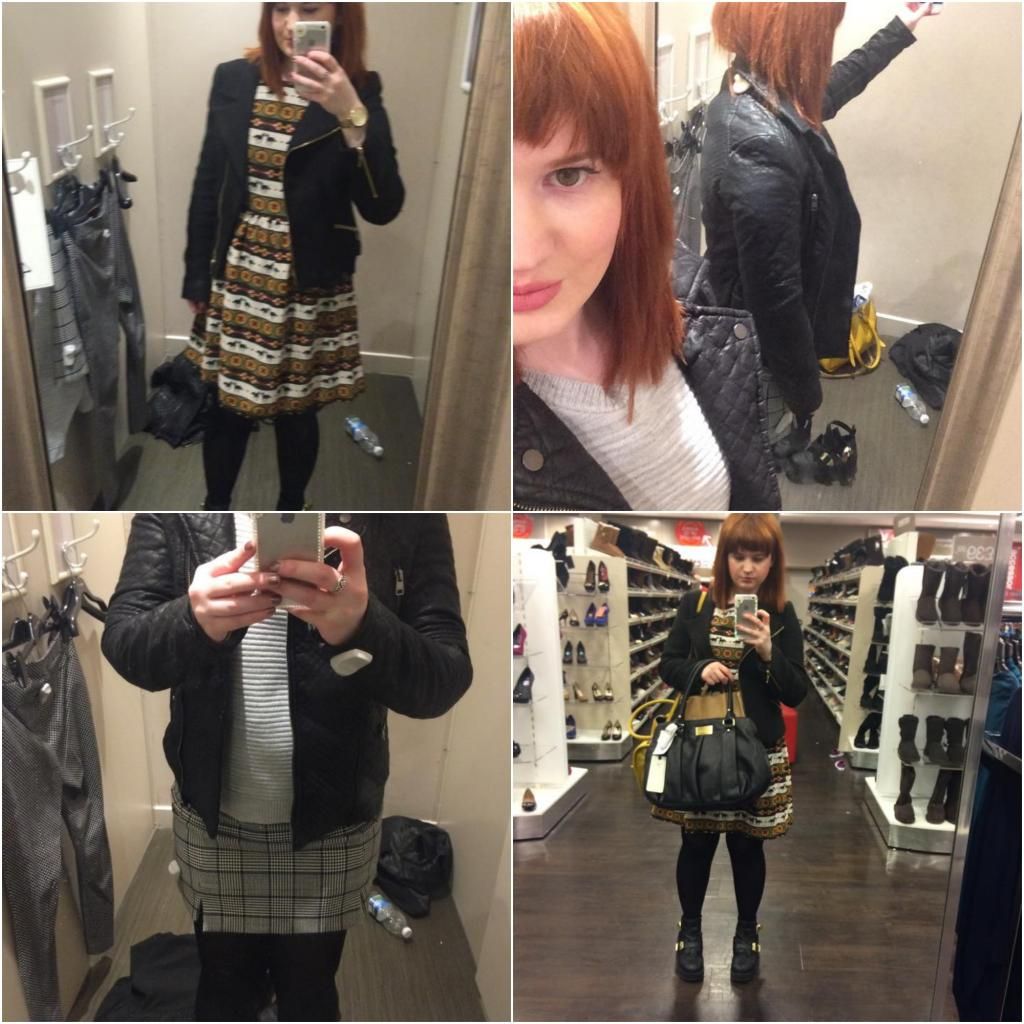 One of the things that was on my list was a faux leather jacket. I've already got a real leather jacket but the style isn't one I really like anymore, so wanted more of a biker jacket. I tried on a few in Topshop and Dorothy Perkins but ended up settling on this one from New Look. I love it and have worn it everyday since!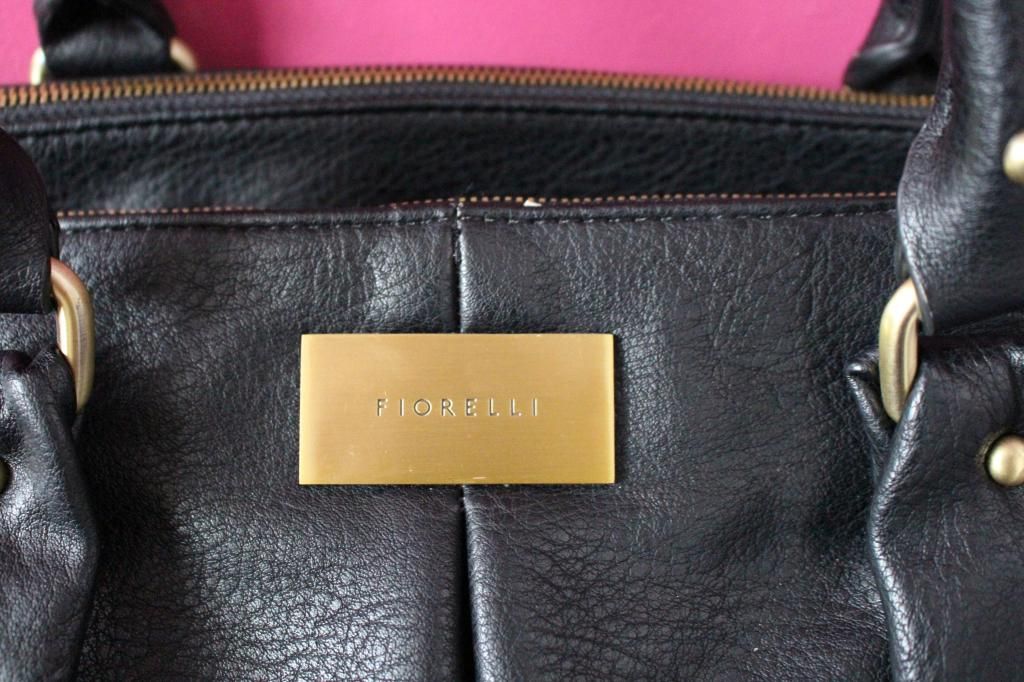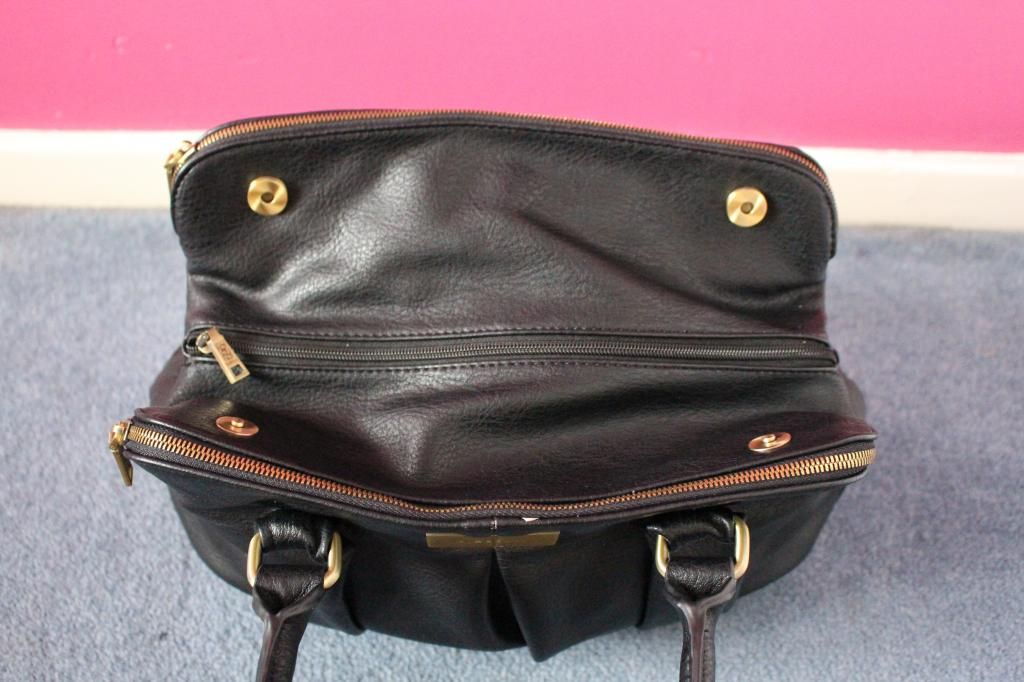 Our last stop was TK Maxx - we were both after a new bag and hadn't managed to find one anywhere else. We'd looked EVERYWHERE but we both seemed to be too fussy. Luckily, as soon as we got into TK Maxx, Amy found a lovely tan Fiorelli bag and fell in love. I loved it too, so had a look in the black section (all the bags are in sections based on colour!) to see if they had it in black and was so pleased to find one hidden behind another style. This bag had an RRP of £65 but was priced at £34.99 so we both decided we had to have them. I used my gift card on this so it was only £4.99. It has three different zipped up compartments on it which means that I can keep everything completely organised and I won't lose anything in there. I can fit everything I need on a daily basis in there and like the jacket, I've used it every day since!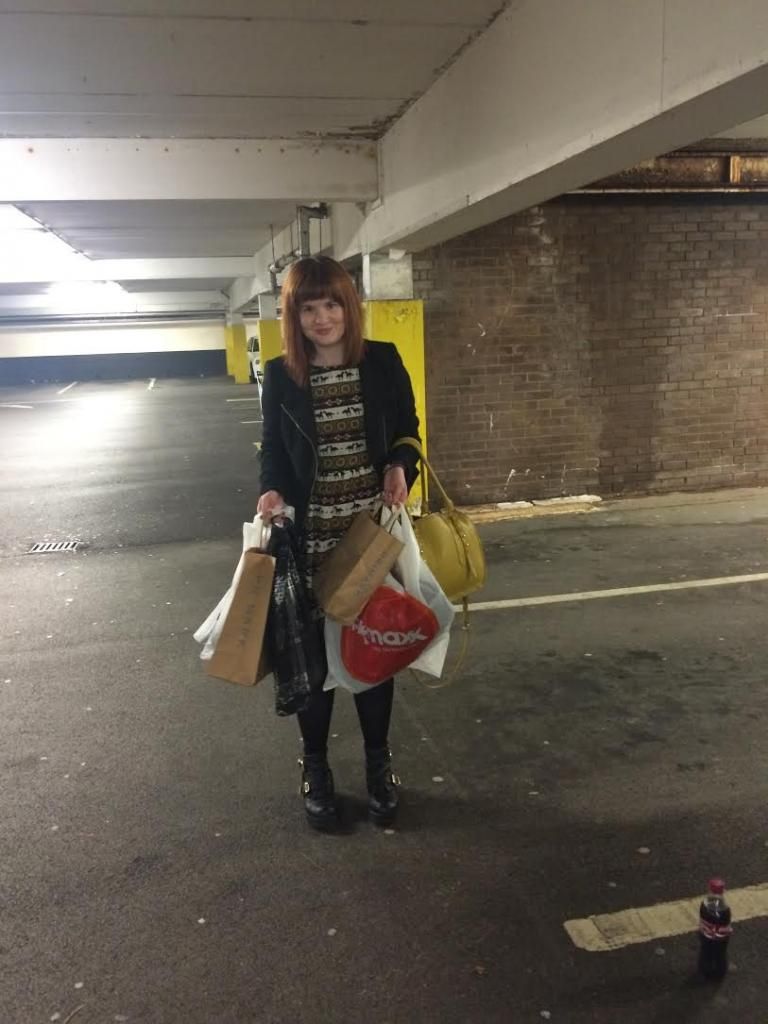 I had such a fab day shopping at Merry Hill and loved all of the fashion shows and displays that were around the shopping centre, I especially love the Topshop outfit in the first photo. Faux fur is going to be big this season and I love how they've styled the outfit with a faux fur waistcoat which is a great touch if you're not a fan of the Cruella DeVil look like I am.. a fur coat is next on my list! These fashion weekends are a great way of seeing what the season's trends are going to be. This season there's a lot of tartan, orange, fur and floppy hats. I think I can get on board with all of these trends!
Thank you Merry Hill for my goody bag and voucher, I'll definitely be back there for another shopping spree soon!