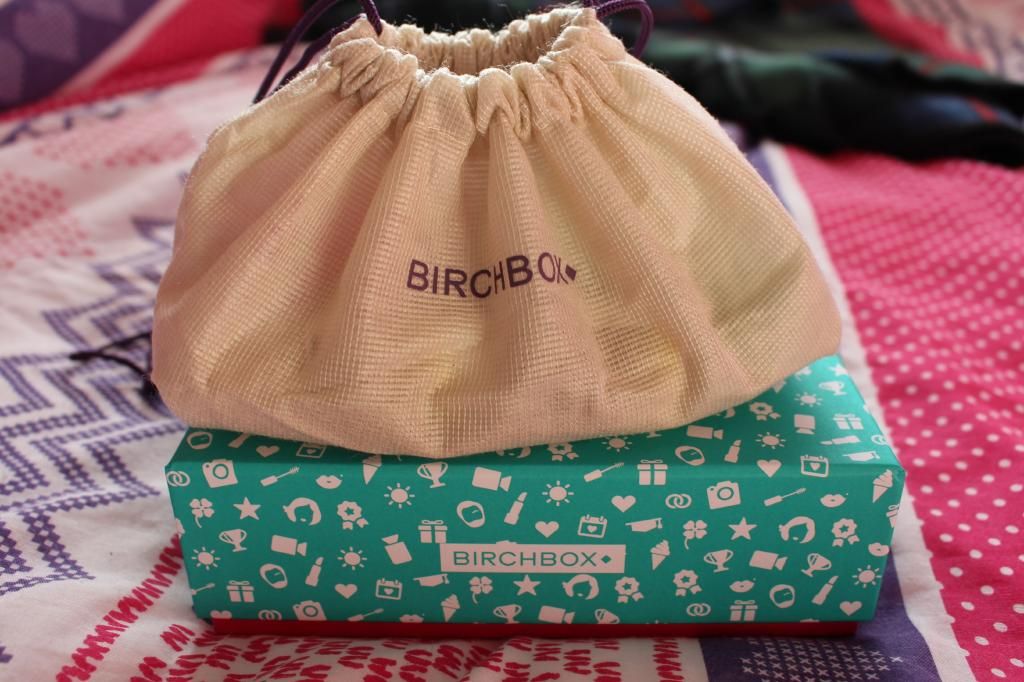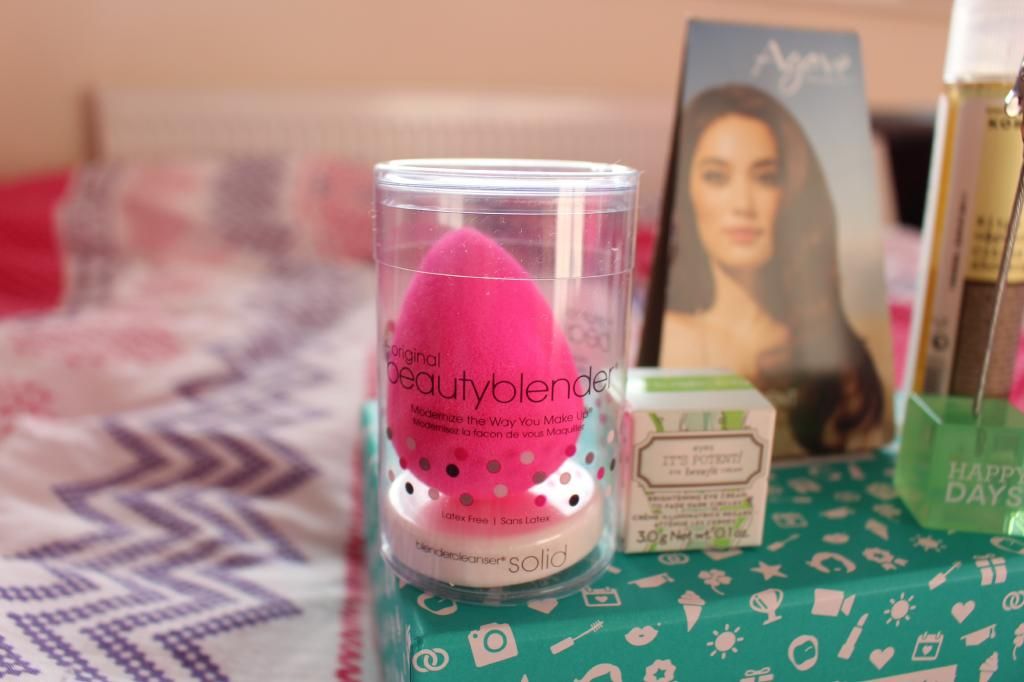 It only seems like yesterday that I received
August's Birchbox
but it was actually almost a month ago, time is just flying by! I was really excited when I found this month's offering waiting for me when I got home from work. I had managed to not see any spoilers, so it was all a complete surprise.
The theme of this month's box is Happy Days, which you can see by the different box design, I think this is a great idea. They're so much better than the usual brown ones and I love it, the lid is green with illustrations all over it whilst the box itself is red.
I was really excited when I saw this, but for the wrong reasons - I was excited because this is a full size product and retails at £26 so is worth double what I paid for the whole box. These beautyblenders are really popular but I'm not sure if I will use it. I'm not too keen on the idea of using a sponge to apply my foundation, I'm far too attached to my brushes. The cleanser is a great idea though, I might try that out on my brushes!
This is the second eye cream I've had in the last three boxes, but I was pleased to see it. I've heard a lot about Benefit's skincare range and the eye cream seems to be the most popular. This mini one should last me a good few weeks so I'll really get to test it out.
I've lost count of how many hair oils I've tried now, but you can never have too many. I've already tried this one out and I love the way it's made my hair feel. It's now silky smooth and it hasn't left it greasy at all. I might end up repurchasing this as an alternative to my Umberto Giannini serum.
Birchbox actually let us choose one of the samples this month - you could either have one of two ModelCo lipglosses or a mascara. I forgot to vote but I ended up with the lipgloss I would have chosen anyway. This is a nice nude colour and I can imagine it looking good over MAC's Kinda Sexy.
I've never tried a product from Korres before but I've heard a lot of good things about them, so I was pleased to see this shower gel in my box. It's a decent size and it smells a bit like LUSH's The Olive Branch shower gel which is my absolute favourite. I can't wait to try this out!
The lifestyle products were the cute photoclip which I've pictured above and a bag of mango.
Another great box this month, I'll definitely keep my subscription for another month! If you fancy trying out August's box too, you can
sign up here
.