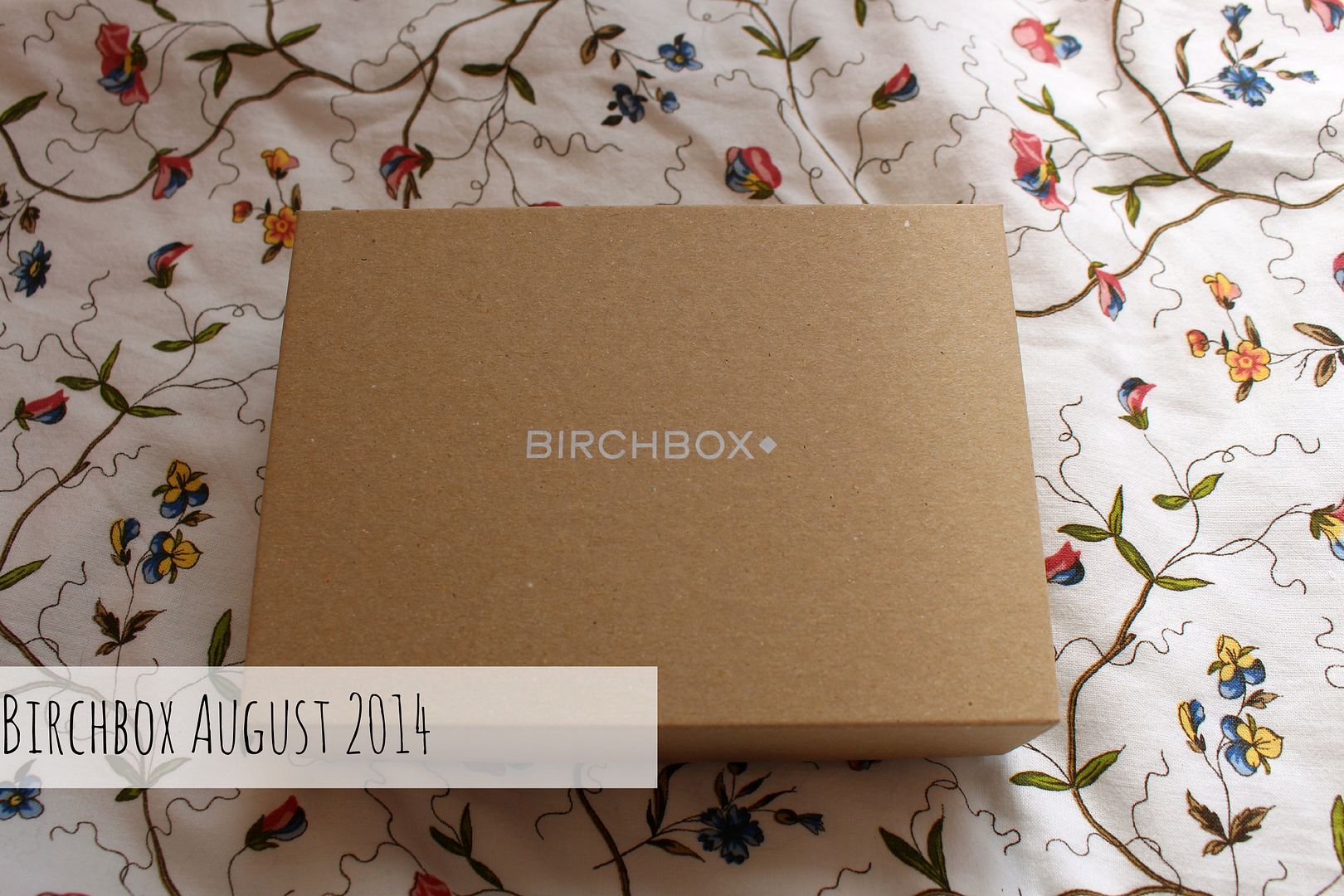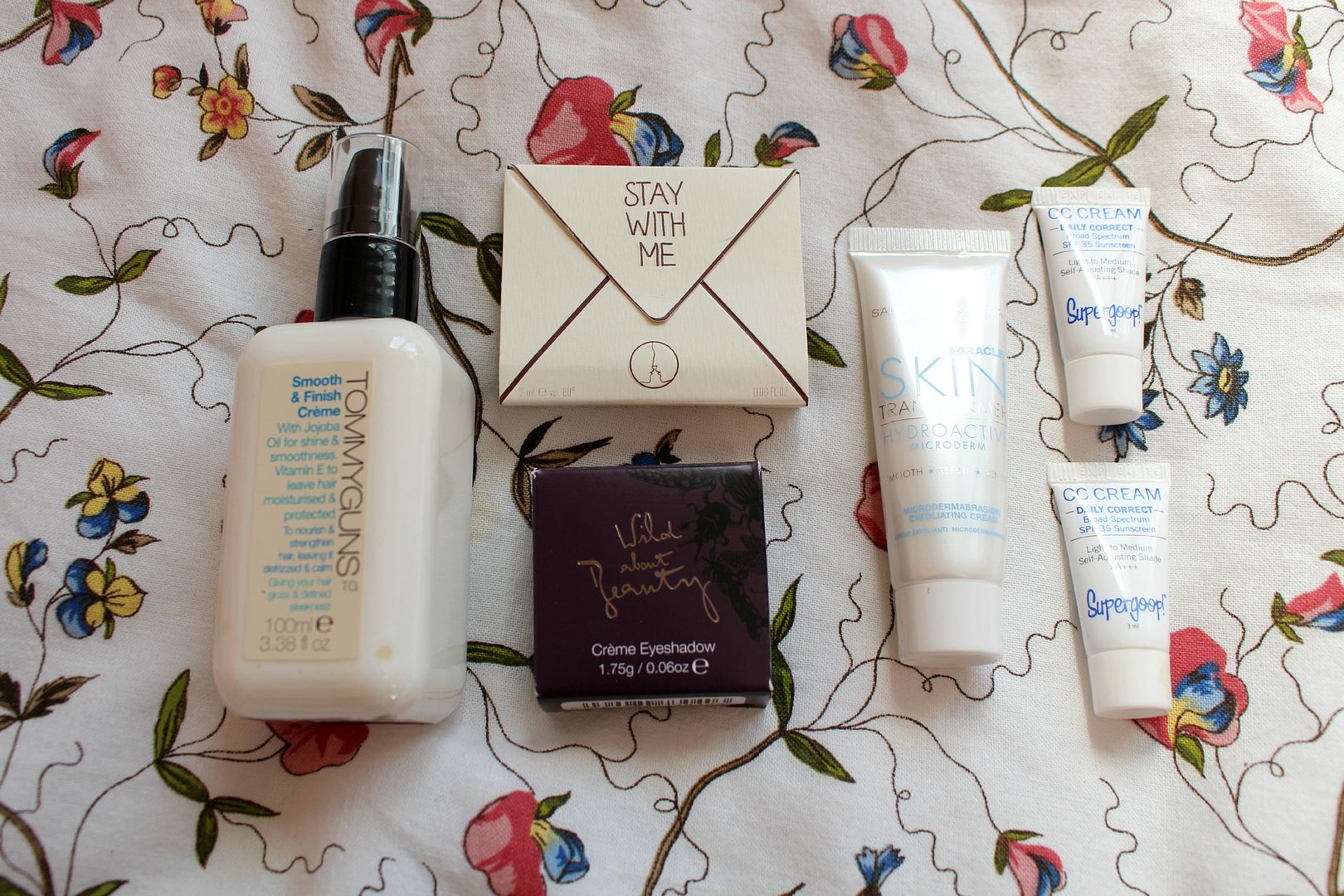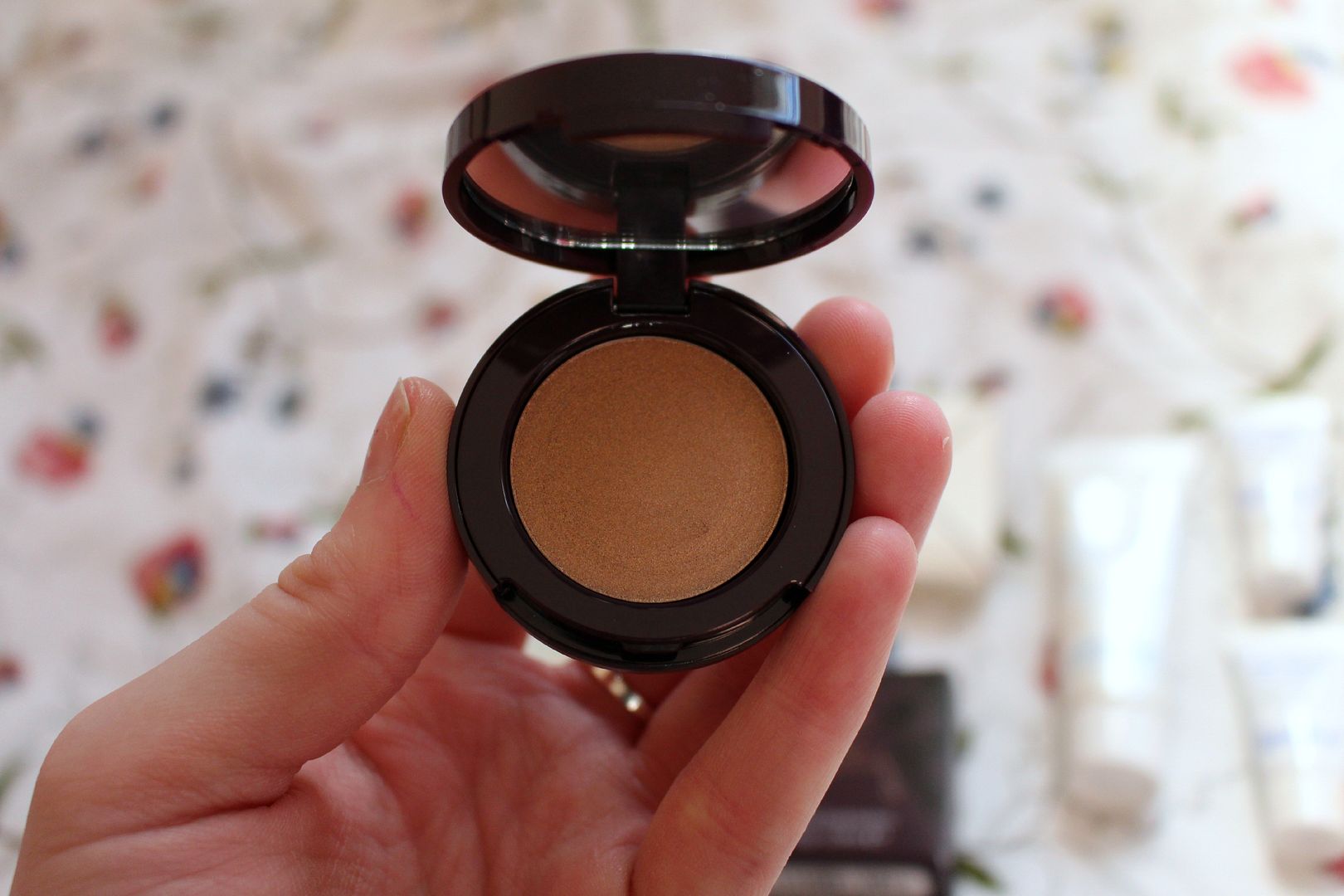 Yesterday I received my second Birchbox. After July's box, I was really looking forward to seeing what was going to be in this one. This month, the products came in a cute clear plastic pouch which is perfect for travelling. You could carry your liquids in your hand luggage in this if you're going abroad.
Tommyguns Weather Protect Smooth & Finish Creme, available here
I was excited to see this in my box as I've just had my hair thinned out and it's a bit hard to manage now it's not being weighed down by the thickness of it all. I've used this on my dry hair, as instructed and it's helped to defrizz it and calm it down without weighing my hair down or making it greasy. It doesn't have a strong scent so I can still smell my shampoo and conditioner on my hair. This is a full sized product which I am pleased about as I will now be using this whenever I wash my hair.

Liaison De Parfum Stay With Me, available here
I'm not keen on perfume samples being in beauty boxes as you can simply walk into a shop and get one of these free of charge if you ask for one. This perfume does smell amazing, however when I tried to spray it most of the product dripped out and got wasted. That's more a design fault rather than a fault of the product though. I won't be buying the full size verson of this as £105 is rather out of my price range.
Wild About Beauty Creme Eyeshadow in 03 Buster, available here
Wild About Beauty is not a brand that I had heard of before but it's actually co-developed by Louise Redknapp and this creme eyesdahow is from the paraben-free range. Buster is a lovely golden bronze and I was expecting the texture to be like the Maybelline Color Tattoos, however it's more solid and comes out a lot more opaque. This is definitely a colour that I would use on a daily basis throughout autumn and winter.
Sarah McNamara Beauty New York Miracle Skin Transformer Hydroactive Microderm, available here
This exfoliator is said to remove dead skin and smooth skin texture, diminish fine lines and wrinkles and soften and refine the look of the skin whilst also being gentle enough to use daily. I'm looking forward to trying this out and I make sure I exfoliate my face regularly. It's only a small sample, but I won't use it everyday - I'll probably take it away with me this weekend as it's a good travel size.
Supergoop! Daily Correct SPF 35 CC Cream, available here
This is something I definitely won't be using - the shade is Light to Medium and is meant to be self adusting but a quick swatche proved that it's just orange on my pale skin tone. It's a shame as I want to try more CC creams but I'll be passing this on to a friend.
The lifestyle sample was a chapter of a book, The Proposal
l by Tasmina Perry. I'll have a read of this and if it's good then I'm likely to end up buying the full book on my kindle. You can purchase the full book here
.
Overall, the box was worth the £12.95 with the two full sized products coming to £18.50 and I will get some use out of the exfoliator. It's just a shame that the perfume's spray mechanism is faulty as I would love to pop this in a clutch bag for a night out. I'm definitely going to keep my subscription for at least another month.