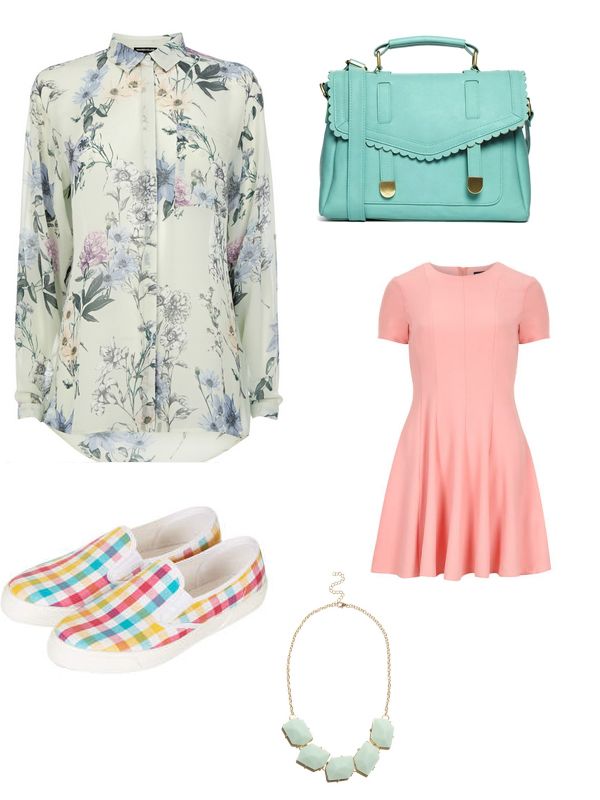 One of the big trends this S/S is pastels. No surprise there really as they've been a key trend for the past few years. I've not really got into pastels before as I've been worried that they'll not look right against my pale complexion, however I've found myself lusting after quite a few pieces recently. As long as they're not too pale, I'm sure I can rock them!
My personal favourite from this wishlist is the shoes. I think they'd be brilliant for brightening up any outfit and adding a bit of fun. I'm probably going to end up buying them and wearing them with jeans while the weather is still a bit chilly then when it warms up they will look great with my denim dress or a pair of shorts.
I think the floral shirt would look great with a pair of smart trousers or a skater skirt for work but I would also wear it with my disco pants and a pair of heeled boots for a night out or a special occasion. I love it when items can be dressed both up or down.
The other three items in this wishlist would work well together. The bag is such a gorgeous colour and I love the style of it as well. ASOS is amazing for bags at the moment!
What do you think of pastels?