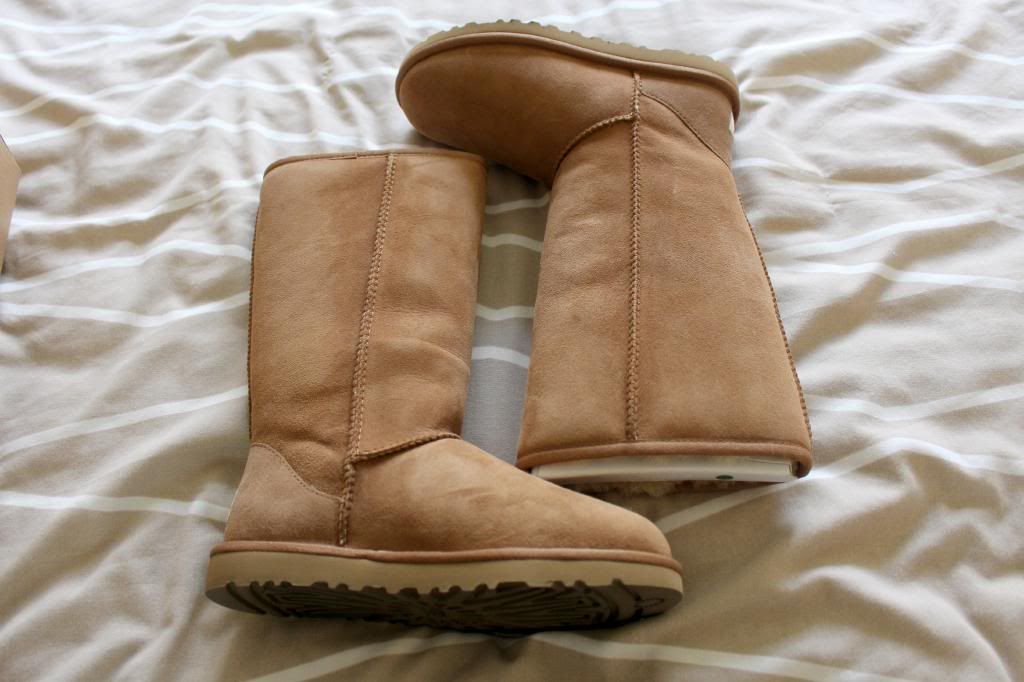 Before I went down to London for Fashion Week, I got a rather exciting email offering me a pair of UGG Australia boots to keep me comfortable on the cobbles of Somerset House. I've always wanted to own a pair of genuine UGGs, even though they're not the most stylish of boots they sure are warm and cosy. They're made with only the finest sheepskin which goes through six inspections before the boots are made so you don't have to worry about the quality.
Unfortunately, while I was down at Fashion Week, the weather wasn't the best. It rained both of the days we were out so I decided not to wear the boots as I didn't want to risk ruining them - I made that mistake a few years ago with another pair of sheepskin boots. However, I have been wearing them at home when it's been dry and they are the comfiest boots I've ever owned! My mom agrees and she seems to have claimed them at the moment as we have the same size feet, dammit. I've got my eye on a pair of the slippers now.
What do you think of UGG boots? Do you have a pair?