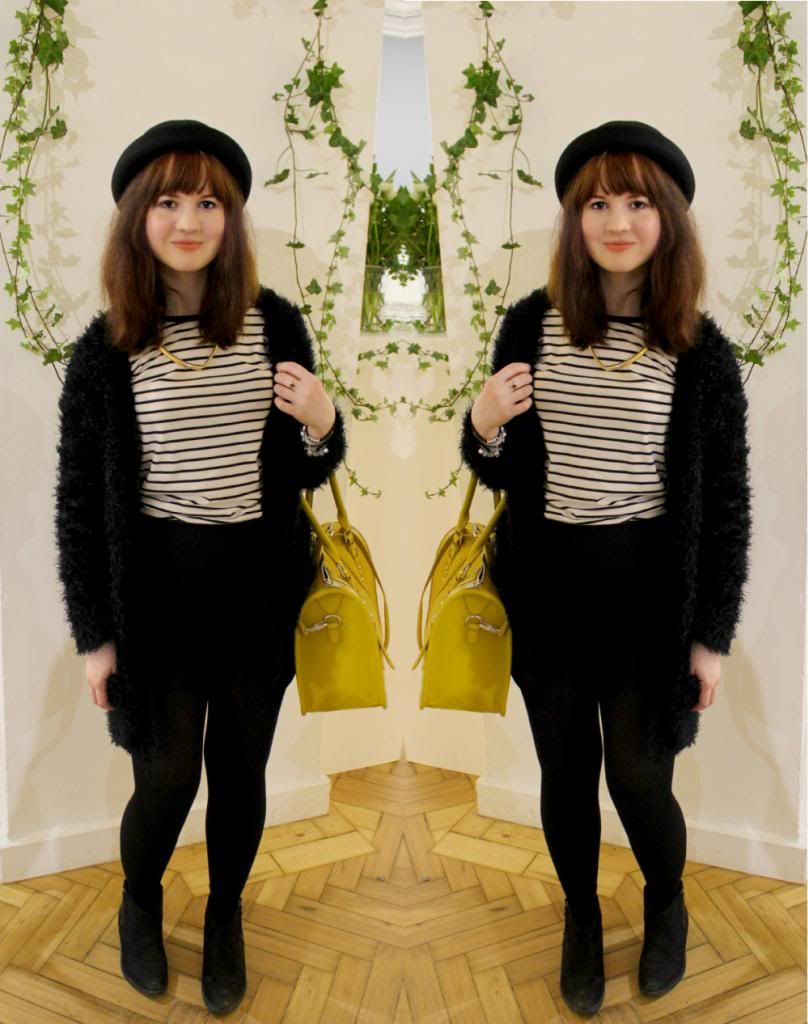 I wasn't going to post this outfit because I've been getting really down about how I look recently. I've put on a bit of weight which has mostly gone to my legs (I used PicMonkey to slim them down here, soz) and I'd been walking around rainy London all day when this photo was taken. My hair is massive and frizzy and it looks so dull and dry even though I swear it wasn't like that in real life. Anyway, less of the moaning now, I've been counting calories and my hair has been cut and dyed so I'm feeling a bit better. I'm missing Greggs though. This diet thing is HARD.
This is what I wore to the Missguided event in London a couple of weeks ago. As we had time to kill in London before the actual event, I wore something that's both comfortable and stylish at the same time. The boots are my go to when I don't know what footwear to go for. They got a bit muddy due to the weather that day but they still look smart. I picked up the necklace on Oxford Street when I realised I wasn't wearing one and felt a bit naked, it was a bargain at only £2. The hat was also an Oxford Street purchase from H&M, it was only £7.99 but I used
Chloe
's staff discount (I love that girl) and got 25% off. Such a bargain. The cardigan is looking a bit worse for wear now and I think it's probably time it went to the big charity bag in the sky. I have worn it a hell of a lot since I bought it in November though so I've definitely had my £14s worth.