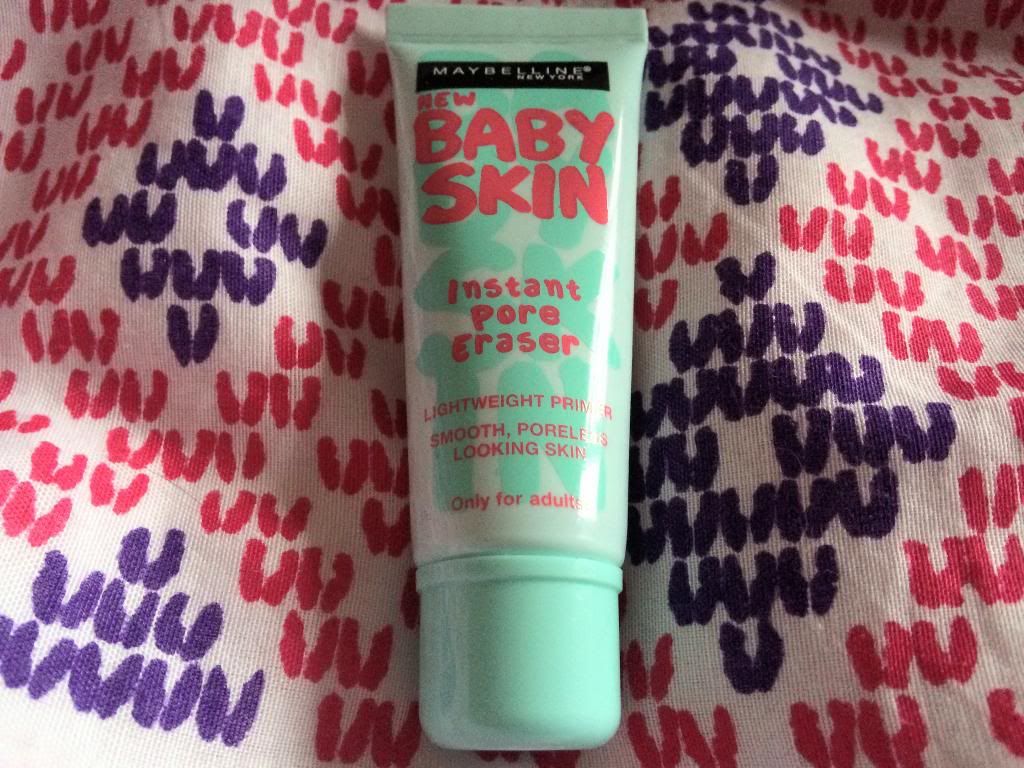 Maybelline Baby Skin - £7.99, available here
When I heard that Maybelline were bringing out a foundation primer, I was excited. I'd previously been using the
Smashbox Photo Finish Primer
but at £25 or £12.50 for a smaller tube, that was way too pricey for me to consider repurchasing. I'd tried a couple of other primers which had broken me out so I was reluctant to shell out a lot for another one which might potentially do the same.
When I went into Boots and saw that they'd started selling this, I tested it out on the back of my hand and saw that it was very similar in consistency to the Smashbox primer and at £7.99 and on a "buy one get one half price" offer, it was a bargain. I picked it up along with a new nail polish and couldn't wait to try it.
I've been using this every day for almost three weeks now and the good news is it hasn't broken me out! In fact, I was right when I first tested it - it is very much like the Smashbox primer. I'd even go so far as saying that it's a dupe. I find that it really helps to minimise my pores and it makes my foundation go on a lot smoother than it would if I wasn't using a primer. My makeup also tends to last a full day which is great. I highly recommend this product and will definitely be repurchasing.