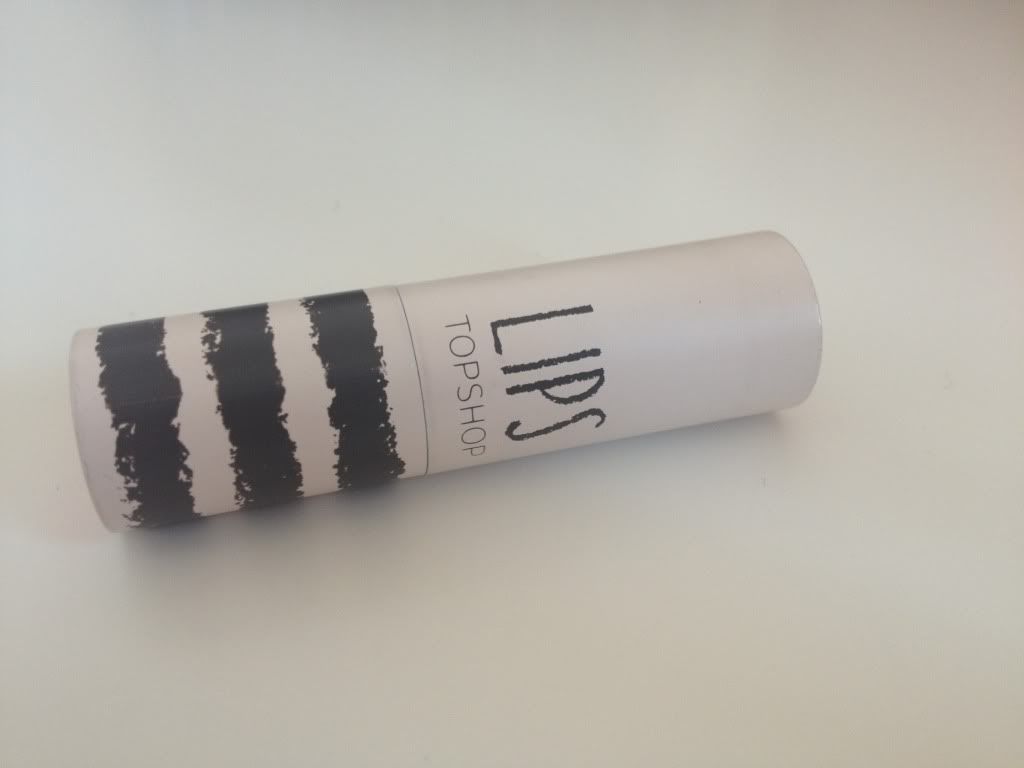 I don't own much from the Topshop cosmetics range but whenever I'm in the Bullring, I always have to spend ten minutes or so swatching the lipsticks and blushers and marvelling over all the different shades of nail polish that they have on offer. I originally saw this lip tint when it was released as part of the 'Sisters Of The New Moon' collection a couple of years ago but I missed out on it. When I saw it had been re-released, I didn't need to think twice, I just bought it.
Crystal is more of a lip balm than a lipstick although it's packaged in the same way as the usual lipstick - in a white tube adorned with abstract doodles. Not as sleek as say,the packaging a MAC lipstick but they're certainly unique and stand out from the rest of my collection. In the bullet, it's bright pink and very glittery but this product contains a pH reactive pigment which means that it changes colour upon application to your lips, depending on your pH balance and everyone gets a unique shade of pink. On me, this is quite a bright pink but still subtle enough to wear in professional situations, it's not too in your face. I've found that a bit of the glitter transfers to the lips and it can feel a bit gritty, but it's not really a problem if you like a bit of glitter. It smells delicious, like sherbet and it leaves a nice stain behind when it starts to wear off after a couple of hours.
I haven't worn this much as I think £9 is a lot to pay for what is basically a balm and I don't want to use it up too quickly, but I just couldn't resist buying it, it looks so gorgeous. I couldn't stop showing everyone when I bought it because IT'S SO GLITTERY!
Have you tried this lip tint? What did you think of it?