I just thought I'd let you guys know about The Beauty Power List Live events which are in association with Glamour magazine and are happening at Selfridges.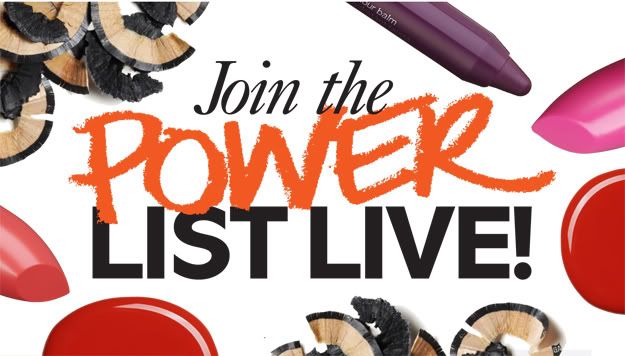 The Beauty Power List is a list of the 100 most desired beauty products for the season including the new YSL Le Teint Touche Eclat foundation, Illamasqua's Skin Base and the Tom Ford eye colour quad. On the night, the Glamour beauty team including Jo Elvin, the editor of the magazine will be available to answer questions. There's also entertainment, complimentary drinks and pampering makeovers. There's also an arcade style grabber machine for you to have a go on and you're guaranteed to win one of the products from the Beauty Power List!
These events are taking place at all of the Selfridges stores and it costs £10 a ticket which is redeemable against any beauty purchase on the night. Tickets are available to buy either over the phone or from the Fragrance department of your local Selfridges store.
Selfridges Birmingham:
Wednesday 5 September, 5pm – 8pm
Beauty on Level 3
Selfridges London:
Thursday 6 September, 6pm – 9pm
Beauty on G
Selfridges Manchester Exchange Square:
Wednesday 12 September, 6pm – 9pm
Beauty on LG
Selfridges Manchester Trafford:
Thursday 13 September, 6pm – 10pm
Beauty on Lower Level
I've already bought two tickets for me and my friend Hannah for the Birmingham event. Will I be seeing any of you there?